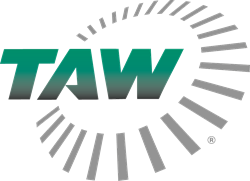 "We no longer want to be the best kept secret," says Regis McCafferty Director of Sales for TAW Power Systems. "We want to help our customers by providing valuable product and application information for a wide range of projects."
Tampa, FL (PRWEB) March 04, 2015
Today, TAW Power Systems, Inc. revealed their newly designed website incorporating extensive information about the products and services the company offers. The website was designed with the user experience in mind, complete with technical information, resources, and tools to help customers get the job done. After gaining insightful feedback from customers, the responsive website can now be viewed on any electronic device.
"We no longer want to be the best kept secret," says Regis McCafferty Director of Sales for TAW Power Systems. "We want to help our customers by providing valuable product and application information for a wide range of projects."
In addition to making the website a more user-friendly experience; a resource center has been developed to assist engineers, facility managers, contractors, developers, industrial partners, and government agencies define their power system requirements. The resource center is complete with valuable technical information, power calculators, white papers, case studies, and sample specifications which help to assist customers throughout the specification process. Furthermore, TAW Power Systems also launched a complete social media presence on five social media networks – Facebook, Twitter, LinkedIn, Google Plus, and YouTube.

A fresh look, and a new responsive website that is user-friendly
Brand new resource center for engineers, facility managers, contractors, developers, industrial partners, and government agencies
New social media network profiles
About TAW Power Systems
TAW Power Systems, Inc. is the only authorized distributor for KOHLER® Generators throughout the southeast. The company distributes KOHLER generators, offers complete project support, maintenance service plans, and repairs any emergency generator system throughout Alabama, Florida, Southern Georgia, Mississippi, and Louisiana.
For more than 90 years Tampa Armature Works, Inc. has had a long standing tradition of providing quality service, quality products, and quality people. TAW® has over 90 degreed engineers and over 400 certified technicians on staff to deliver quality service and expert application consulting. TAW is your Ultimate Power Partner when it comes to providing innovative solutions for the supply, control and use of energy.