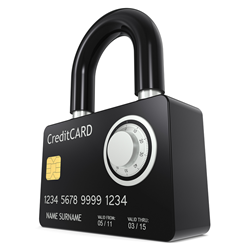 pcipolicyportal.com Announces Launch of PCI Policies and Procedures Packet for Gas Stations and Convenience Stores throughout North America.
Atlanta, GA (PRWEB) March 04, 2015
The payments experts at pcipolicyportal.com have developed PCI policies and procedures packets for gas stations and convenience stores seeking rapid and comprehensive compliance with the newly enhanced Payment Card Industry Data Security Standards (PCI DSS) mandates. From buying groceries to paying for gas, gas stations and convenience stores processing and transmitting sensitive cardholder data must become PCI DSS compliant. Effective for assessments in 2015 and beyond, PCI DSS version 3.0 is a real game changer, requiring comprehensive PCI policies and procedures to be in place for annual compliance.
The solution is to download the industry leading PCI policies and procedures today from pcipolicyportal.com, which contains the following documentation:

Detailed PCI DSS Overview
PCI DSS Specific Policies and Procedures Manual (240 + pages)
PCI DSS Provisioning and Hardening Documents (205 + pages)
Information Security Policies and Procedures Manual (102 + pages)
Security Awareness Training Packet & Employee Quiz (65 page manual, 105 PPT slides)
PCI DSS Project Management Template
Business Continuity and Disaster Recovery Planning (BCDRP) Manual (52 pages).
Risk Management and Risk Assessment Template Packet
Incident Response Plan Template
Fraud Policy and Procedures Manual (101 pages)
PCI DSS Mandated Third-Party Service Provider Monitoring Packet
PCI DSS Certificate of Compliance Template
Free Updates for Version 3.0 PCI DSS!
With immense pressure now being placed on gas stations, convenience stores – and other patron & hospitality services – the time is now for becoming compliant with the Payment Card Industry Data Security Standards (PCI DSS).