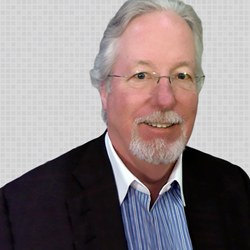 I look forward to my role in helping Cogito bring this unique and innovative solution to a broader set of companies. The enterprise applications of this technology are endless.
Boston, Mass. (PRWEB) March 04, 2015
Cogito Corporation (Cogito), the software company using real-time engagement feedback to revolutionize complex phone interactions, today announces the appointment of Brian C. Smith as Senior Vice President of Sales, Healthcare and Insurance.
Mr. Smith is a sales and account management executive with over 35 years of health plan, healthcare IT, and consulting experience. He was previously Senior Vice President, Business Development and Alliances at Verisk Health Corporate and Executive Vice President, Sales at Verisk Health Payment Accuracy Division (formerly Healthcare Insight). During his seven years at Verisk Health, Mr. Smith led teams of subject matter experts into national health plans such as Humana, Centene, Aetna/Coventry, United Healthcare, various Blue Cross and Blue Shield plans, and Kaiser Permanente to deliver high-value Software as a Service solutions. Prior to Verisk Health (division of Verisk Analytics), Mr. Smith was a founding shareholder of Health Net, Inc. and GreenDot Corporation. Prior experiences also include HealthCare.com, Enclarity (acquired by LexisNexis), and Ingenix (now Optum), where Mr. Smith held various executive sales and consulting positions. Mr. Smith serves on the advisory boards for Doctor.com, Careticker.com and SnapMD.com.
"Brian's deep experience in the healthcare and insurance industries will be a tremendous asset to Cogito's expansion in these areas," says Joshua Feast, Cogito's Founder and CEO. "I believe that our organization will benefit especially from his proven ability to help leading organizations understand and take advantage of technology breakthroughs."
"Fundamentally, I am a health plan guy," says Mr. Smith. "What makes me so excited to join the Cogito team is what their health plan clients told me about how Cogito Dialog delivers immediately actionable, unbiased metrics contained in phone calls to phone-based professionals and supervisors. We all know intuitively that the way a person speaks really counts. These front-line, phone-based professionals have tremendous responsibility and so many inputs to consider. Dialog's real-time behavior guidance cues them to quickly adapt to a customer's state, increasing trust, engagement, and more. It's remarkable to me how Dialog helps nurse care managers, health coaches and member enrollment specialists build advanced soft skills and caller confidence while making a big impact on business metrics like customer experience and new member enrollment conversion rates."
Cogito delivers intelligent communication systems that improve human performance. Our enterprise product, Cogito Dialog, cues phone-based professionals to employ advanced soft skills that lead to more caring and engaging interactions. Cogito's technology was named a Breakthrough Idea by Harvard Business Review and a Technology That Will Change the World by MIT's Technology Review. In 2014, Cogito was named the 2nd fastest growing private company in Boston by Inc. Magazine. Please visit our company site to learn more.