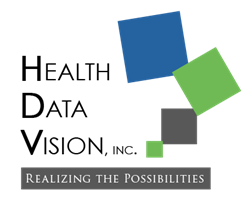 Bryan is a true expert in risk adjustment management and the industry needs his skills more than ever. - John Gorman, Gorman Health Group
Burbank, CA (PRWEB) March 04, 2015
Healthcare industry expert Bryan Lee has joined Health Data Vision, Inc. (HDVI) as the company's Vice President of Payer Solutions. Lee will be growing HDVI's healthcare consulting practice, provide operational support for Risk Adjustment solutions for all lines of business and he will also have product ownership of some new modules HDVI is currently developing.
HDVI founder, president, and CEO Michael Klotz stated, "Bryan is joining HDVI at a very exciting and critical time. As we are rapidly growing and seeing our solution offerings resonating with health plans across the country, adding a leader with Bryan's experience and ability to execute is critical. We are very excited about the contributions Bryan will be making at HDVI."
Lee has over 25 years of experience in the healthcare field as a manager and a consultant. Prior to joining HDVI, Lee co-founded Pyxis Health Solutions, LLC and was Vice President of IT and Product Development at Peak Health Solutions. Lee also served as the Director of Medicare Program Management for Regence BlueCross BlueShield. Lee believes this is what truly makes him a value to HDVI and their health plan clients.
Gorman Health Group founder and executive chairman John Gorman had this to say about Lee: "Bryan is a true expert in risk adjustment management and the industry needs his skills more than ever. CMS methodologies are tightening and RADV audits will intensify dramatically this year. Risk adjustment is a must-have core capability, and Bryan's a guy to follow to the Promised Land."
About Health Data Vision
Health Data Vision, Inc., provides a SaaS-based healthcare analytics platform for medical records analysis and targeted solutions for HEDIS® Hybrid, Medicare and Exchange Risk Adjustment and comprehensive, year-round clinical data analysis efforts as well as RADV Audits. The platform provides flexible scalable workflows and automation for medical records-intensive project needs of health plans in the United States.
HDVI's patent-pending, process-centric approach provides state-of-the art automation, quality and audit features, and real-time analytics; all critical for successful medical record review initiatives. For more information about Health Data Vision, Inc., visit http://www.healthdatavision.com or call (866) 969-3222. For more information about this press release, contact pr(at)healthdatavision(dot)com.
About Gorman Health Group
Gorman Health Group is the leading solutions and consulting firm for government sponsored health programs. Their experts consist of seasoned veterans who have served at every decision making level of leading health plans, PBMs and state and federal agencies. Collectively their staff members have thousands of years of experience in every functional area of a health plan and their business partners. No other firm can boast of such a complete view of the industry from policy and politics to resolution to efficient and compliant private sector operations.