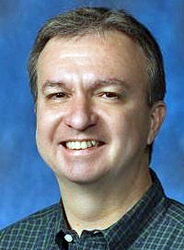 A complete and customized media list of contacts, personal phone numbers, e-mails and pitching details for $1.00 per contact gives small business the same advantages as bigger business.
Houston, TX (PRWEB) March 03, 2015
Small business, entrepreneurs, candidates and causes can now have the same public relations advantage that larger companies with more money, people, and resources enjoy. Media and Public Relations Services (mediandpublicrelations.com) is introducing a new service that provides customized media lists for businesses and causes who want to send their press messages to editors, reporters, and bloggers who are interested in and covering the topics important to them for a low price.
The service provides a complete and customized media list of contacts, personal phone number, e-mails and pitching details for $1.00 per contact. This is the only service of its type, invented strictly for start-ups and small business owners. It offers every detail needed to develop relationships with the media. It brings a low cost but highly valuable tool for small public relations businesses, marketing departments, and others who want to communicate the benefits their products and expertise to a wider audience, but do not have the resources to afford the expensive subscription public relations and marketing services. Media and Public Relations lists charge $1.00 per contact. So if there are 5 contacts found, the charge is $5.00. Similarly if there are 400 contacts found, the charge is $400.00. The customer receives and pays for only the information needed.
Why The Generous Offer?
"Entrepreneurs and small business need help with promotions," Nicoll said. "So many business people know a lot about their respective field, but nothing about how to market and sell their wares." Public or media relations campaigns are an affordable and credible way to promote business, but will not succeed without a good media list.
Why Use A Customized Media List
A customized media list is, as the name suggests, a specific list of journalists, reporters, editors and bloggers that you want to connect with news. Reporters and the audience they have are often entrée to new prospective customers for businesses or donors for charitable causes.
"Here is a fishing analogy about different types of ways to promote a business," said owner Harold Nicoll, APR. "There are fish to catch with a net and fish to catch with a line." According to Nicoll, the "fish" that come up in the net are every fish. There is no discrimination about the type of fish in the net. The boat owner just pulls up every fish that is unlucky enough to be under the boat when the net is thrown out. Similarly, broadcast distribution with a national release service hits a lot of media. But are these the right media for an individual business, practice or cause? Are the messages and information that would help to attract more customers published by the appropriate media outlet? This service provides a "line" to the reporters and editors who are in need of more information resources."
Reporters Like This Too
Reporters are often bothered by releases and story pitches directed to them that have no relevance to what they work and report on. The best way to alienate a reporter is to suggest he/she cover a story that is not part of their regular beat. These misdirected messages waste reporters' time and energy. Reporter and their editors always prefer thoughtful notices and story ideas that compliment their reporting. The service from mediandpublicrelations.com provides names, direct e-mail addresses, phone numbers, and personal contact information. The service also provides, where available, pointers on how and what to offer or "pitch" to individual reporters.
About Media and Public Relations Owner
Harold Nicoll, APR is the owner of Media and Public Relations. Harold has over 25 years of experience in the Fortune 500 with marketing communications and public relations. He has a bachelor of arts degree from The University of Houston and a Master of Strategic Public Relations from The George Washington University. He is accredited to practice public relations by The Public Relations Society of America.