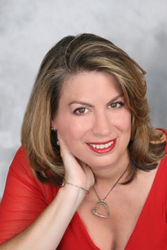 learn mistakes to avoid along with tips that open the doors to finding your committed, loving relationship.
Washington, D.C. (PRWEB) March 31, 2015
Amy Schoen, a nationally recognized dating and relationship expert, has announced the launch of her new Motivated to Marry Podcast the first week in April. Schoen has helped hundreds of marriage-minded women and men find life-long mates through the information and strategies she provides in the Motivated to Marry Dating Secrets coaching program, her dating and relationship books and blog. Now she is adding a monthly podcast to the mix.
The Motivated to Marry Podcast is focused on interviewing experts about dating and related issues. Schoen gets her guests to answer the most persistent questions asked by marriage-minded singles who are looking to find lasting love. The advice and suggestions is intended to guide listeners in being pro-active in taking charge of their dating efforts.
"Listen in as the conversations dig deep into how to meet people who share your values," says Schoen. "That's an essential factor in deciding whether you've found the right one – the partner who will share the future and family life you desire."
Schoen's online community believes she is gifted in clarifying her clients' critical relationship values. She hones in on what is really important in their life so they can fully connect with their true love partner. She works with both singles as well as early stage couples to help them create fulfilling and satisfying relationships that that lead to greater commitment and marriage.
Schoen's featured guests include respected experts in the dating and relationship field. Already scheduled are Ronnie Ryan, Judith Joshel, Rosalind Sedacca, Dr. Jackie Black, Liz Rave, Fawn Gilmore Kraut, Lisa Copeland, Betty Russel and Laurie Davis.
Schoen adds, "Our listeners will get their crucial questions answered, learn mistakes to avoid along with tips that open the doors to finding your committed, loving relationship."
Schoen also facilitates a Committed to Love Group Coaching Program for singles who want more personal attention to their needs. This is a small group coaching experience – limited to a dozen women and men aged forty and above. The group is a mix of never married as well as divorced and widowed singles.
The new podcast, featuring 30-40 minute interviews with recognized dating and relationship experts, begins the first week in April. To subscribe to the monthly podcast, visit Shoen's website at http://motivatedtomarry.com, then click on the Podcast button.
About Amy Schoen
As a Certified Professional Life Coach, Amy Schoen works with women and men to create and nurture lifelong relationships, and build the family lives they so desire. She uses her personal life experience, coaching skills and gift for visualization to help her clients find and connect with "the right one." She advises them in attracting fulfilling, committed relationships that align with their values and goals, especially when it comes having a family. To learn more about Schoen, her coaching programs and trainings, visit http://motivatedtomarry.com.