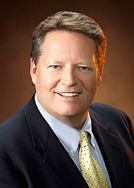 Our goal is to equip dental offices to successfully practice dental sleep medicine. The information on clinical and practice management that will be presented at this course is vital to success in oral appliance therapy.
San Francisco, CA (PRWEB) March 04, 2015
The "Next Steps in Dental Sleep Medicine - Beyond the Basics" is designed for dentists and their teams who have previously attended intro-courses for dental sleep medicine and are prepared to learn more. A treatment participation model will be taught by Dr. John Tucker, including treating the edentulous patients with oral appliances, understanding the effects of Vertical Dimension Change, learning the Sleep Bruxism and Obstructive Sleep Apnea connection, understanding UARS vs. OSA, and comprehending follow up and split-night sleep studies. Attendees will also learn how to work collaboratively with physicians and sleep technicians for an optimized patient treatment scenario.
Dental sleep medicine advanced office protocols for implementation will be presented. Scripts for patient engagement and handling objections will be rehearsed. Case presentation overview will be taught and valuable medical billing information will be presented to help overcome the billing pitfalls and obstacles.
"Next Steps in Dental Sleep Medicine - Beyond the Basics" will be held on April 17-18 in San Francisco, California. Registration is now open on the Dental Sleep Education website. Additional information is available on the treatment of Sleep Disturbed Breathing.
Date:
Friday, April 17th – Saturday, April 18th. 8:30am-5pm.
Location:
San Francisco, California
Course Registration:
Doctor w/one team member $995.00 (Includes 14 AGD CE Credits.)
Each additional team member $175
To register for the course, please go to http://www.DentalSleepEducation.com or call 630-568-5342.
ABOUT DR. JOHN TUCKER
John H. Tucker D.M.D. educates dentists on the clinical knowledge needed to practice dental sleep medicine from start to finish. Dr. Tucker lectures extensively on Dental Sleep Medicine around the country and has the unique ability of understanding and identifying the daily challenges that are faced by dentists in all stages of implementation. He maintains a private practice in Erie, Pennsylvania and is a Diplomate of The AADSM. Dr. Tucker was named one of the Best Sleep Doctors in 2012 & 2013 by the Sleep Review Journals for Sleep Specialists. He's been actively treating sleep patients for over 10 years.
ABOUT DREAM SYSTEMS LABORATORY
Dream Systems Dental Lab is located in Roseville CA. They specialize in the treatment of snoring and sleep apnea with oral appliance therapy; assisting dentists, physicians and patients with custom oral appliances nationwide. These oral appliances must be prescribed through a dentist trained in dental sleep medicine, with a referral from a physician.
ABOUT OSA UNIVERSITY
OSA University is an online center of education for dental sleep medicine team professionals. The OSA-U concept originated through the identification of the overwhelming obstacles that dentists face during dental sleep medicine implementation. One of the primary obstacles was the lack of support by their staffs. Specifically, three areas were identified as the largest staff challenges: education, motivation and continued support/inspiration. Those three areas became the pillars of OSA University. For more information on OSA University please visit OSAUniversity.org or email us at info (at) osauniversity.org.