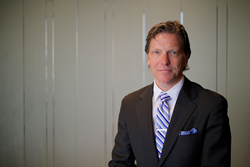 Chambers explained that even in a state like Texas, pursuing the death penalty can still be a bit of a gamble
Los Angeles, Ca (PRWEB) March 03, 2015
Dan E. Chambers, an experienced Los Angeles criminal defense attorney with a special focus on capital crimes, recently spoke on the radio to give his insights into the infamous "American Sniper" murder trial. The hosts of the Independent Journal Review radio show "The Right Mics" chose Chambers because they knew his history working first as a prosecutor and now as a criminal defense attorney would provide him with ample insight into the decisions made in the trial and sentencing of this high-profile case.
During the interview, Dan E. Chambers was first asked to comment on the decision not to seek the death penalty. As the radio hosts pointed out, many people were shocked by this decision, first because the trial took place in Texas, a state with a reputation for doling out harsh penalties for capital crimes, and secondly because of the public perception surrounding the case. The case of course involved the murder of former Navy SEAL Chris Kyle, a man who had become a national hero through his book "American Sniper" and the blockbuster movie of the same title. Kyle and his friend Chad Littlefield were both shot and killed by Eddie Ray Routh.
Chambers explained that even in a state like Texas, pursuing the death penalty can still be a bit of a gamble. Though special juror selection procedures would be in place in a death penalty case, it is still possible for a juror to have a change of heart after hearing the arguments and seeing the plaintiff in person. And it only takes one objecting juror to hang the jury and force a retrial.
In his opinion, prosecutors in the American Sniper case most likely opted to pursue life without parole instead of the death penalty precisely because they wanted to avoid even the possibility of dragging out the case further. By keeping the death penalty off the table, they also avoided many procedural requirements that would have otherwise come into play, thereby streamlining the case and providing more rapid justice for the families of the victims.
The radio show hosts also asked Chambers to comment on what Eddie Ray Routh's future will hold. The attorney pointed out that though Routh will likely appeal based on the details of the case it is highly likely he will spend his entire life in prison, where he will no doubt be most unpopular with his fellow inmates.
The founder of Chambers Law Firm, Dan E. Chambers has been in practice for over 20 years. He earned his JD from Southwestern University School of Law in 1991, graduating second in his class. He then served as a Los Angeles County Deputy District Attorney for six years and was in private practice at other firms for approximately 15 years, handling a wide range of highly complex litigation matters. As a criminal defense attorney in Los Angeles CA, Dan's primary area of practice now involves the representation and defense of individuals and businesses in all types of criminal and administrative matters, in both federal and state court throughout southern California.
9107 Wilshire Boulevard Suite 450
Beverly Hills, CA 90210
Office: 855-397-0210
2600 Michelson Drive Suite 1700
Irvine, CA 92612
Office: 949-852-3540
Fax: 949-852-3501