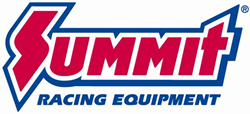 Tallmadge, OH (PRWEB) March 06, 2015
Made from high-tensile chrome silicone steel, Manley NexTek valve springs ensure consistent, reliable valve operation as the tachometer climbs. Using a proprietary, multi-step heating process, Manley is able to create springs that minimize valve bounce and valve gear separation.
NexTek valve springs have an incredible resistance to fatigue. An extended tip thickness eliminates overload breakage and a flat open end reduces valve stem side loading. Most importantly, NexTek valve springs have a smaller diameter and lighter weight than similar springs, allowing the engine to rev faster and higher.
Manley NexTek dual valve springs come in a wide range of heights, outside/inside diameters, and spring rates. Choose from a single, dual, or triple springs-per-valve application. The springs are available individually or in sets of 16.
When rebuilding the supercharged Ford 640 cubic inch engine plucked from Bob Chandler's original BIGFOOT monster truck, the crew at PowerNation TV's Engine Power made certain to use Manley components. The engine's hemi-style cylinder heads benefitted from Manley seals, locks, wear caps, retainers, valves, and NexTek Valve Springs. Watch the full episode here.
Summit Racing Equipment
http://www.SummitRacing.com
1-800-230-3030