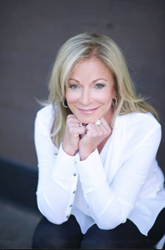 "Retiring is bittersweet for me. I'm not walking away from work. I'm saying I've accomplished what I set out to do in a career I loved."
Scottsdale, Ariz. (PRWEB) March 03, 2015
Carrie Martz, President and CEO of Martz Parsons, announced she has decided to retire from the ad agency world. After a successful 35-year career, Martz says it's time for her to hang up the advertising towel.
Martz, a pioneer for women business owners in Arizona, started the Martz Agency in 1980. The agency grew to employ more than 60 people and opened offices in both Las Vegas and Scottsdale. In October 2013, she sold the company to Bob Parsons, forming Martz Parsons.
"The sale of Martz Agency to Bob Parsons in 2013 was a great decision. It enabled me to expand the team and attract nationally recognized talent. Additionally, the acquisition afforded me the opportunity to become more involved with the nonprofit organizations I support," said Martz. "Today the agency is on a great path. With Bob at the helm, I have no doubt it will continue to grow into the nationally ranked agency we envisioned. And now, for the first time in my life, I get to focus on my other passions, such as my family, the community and myself."
"Carrie's accomplishments over the last 35 years are significant and will serve the agency well as it continues to expand," said businessman and philanthropist Bob Parsons. "Carrie has built the foundation for a world-class agency and I am so pleased to have had the opportunity to work side-by-side with her. She is truly an industry great who will be missed."
"Retiring is bittersweet for me," Martz added. "I'm not walking away from work. I'm saying I've accomplished what I set out to do in a career I loved."
With the retirement of Martz, Marianne Curran will step in as CEO of the agency. Curran is currently a Vice President at YAM Worldwide, which is the parent company of Bob Parsons' many business ventures.
Curran will oversee the diverse and highly accomplished Martz Parsons leadership team that includes Chief Operating Officer Winnie Stolper, Chief Digital Officer David Richardson, Chief Creative Officer Patrick Kelley and Vice President of Growth Kelly Siegal.
Stolper brings a strong financial background to the Agency. Her experience includes holding several executive positions at KPNX-TV and Chief Administrative Officer of the Super Bowl Host Committee. Richardson, joined the agency shortly after the acquisition. He has more than 30 years of agency experience, many spent creating and hosting websites for large, national clients like NASCAR, Pulte Homes, The Dial Corp., and Arizona Diamondbacks. Kelley has 20-plus years of marquee agency experience and has worked at several of the top creative shops in the world on brands that run the gamut from Xerox Corporation to Burger King and General Motors. Siegal has been with the company for more than eight years. Her knowledge of the industry and deep roots with the agency are key in development and growth both internally and externally.
However, it's not only the leadership team that is growing. Martz Parsons has added several key creative directors, Web developers and account directors. The rapid growth over the last 16 months has given the agency the tools and resources to not only support more clients, but to also facilitate larger, more expansive needs of existing clients.
About Martz Parsons
Martz Parsons, a YAM Worldwide business is one of the top 20 advertising and public relations firms in Arizona with more than 30 years of experience. Martz Parsons provides a full range of marketing and public relations services to the agency's diverse clients. The full-service agency offers local, national and international advertising and strategic marketing services such as creative, media, branding, promotions, collateral, social media, research and interactive media. Learn more at http://www.martzparsons.com.
About YAM Worldwide
YAM Worldwide is based in Scottsdale, Arizona. Privately held since its formation, the company employs more than 340 Arizonans and 50 Mississippians. The company is home to the business ventures of Bob Parsons, best-known as the founder of GoDaddy, in the fields of motorcycles, golf, real estate, marketing, innovation and philanthropy.
Core businesses include LZ Delta, L.L.C. which owns Harley-Davidson of Scottsdale, Go AZ Motorcycles and Spooky Fast Custom Finishing; MS LZ Delta, L.L.C which owns Southern Thunder Harley-Davidson and alternate retail outlets Graceland Harley-Davidson and Blues City Harley-Davidson; Scottsdale National Golf Club; Martz Parsons; YAM Capital; YAM Properties; Parsons Xtreme Golf; and The Bob & Renee Parsons Foundation.