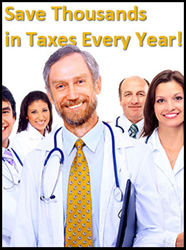 What you don't know can hurt you. Retirement Has Changed, Keep Your Money Safe
Cherry Hill, NJ (PRWEB) March 05, 2015
Safe Money Resource is dedicated to making helpful financial information easily accessible at people's fingertips. Today Safe Money Resource unveils another source for investor education: a new, weekly blog at SafeMoney.com. The new information hub will serve as another extension of Safe Money Resource's mission to empower today's investors for sound financial decision-making.
"Today's financial landscape is muddled and confusing. There's no one-size-fits-all solution for all, and it can be difficult to determine which financial strategies are best for you," said Brent Meyer, President and co-founder of Safe Money Resource. "SafeMoney.com is intended as a source-point to which you can turn for unbiased, up-to-date information about pressing financial topics. We are pleased to offer this new blog as another tool for helping people understand their investment options."
The blog will feature crisp, weekly content on a variety of financial topics. These will include annuities, IRAs, Social Security benefits, cash balance plans, steps toward retirement income security, different options for a guaranteed lifetime income, retirement income planning principles, and far more. The blog can be found at: http://safemoney.com/blog.
As a whole, SafeMoney.com hosts a plethora of resources on many financial areas. On the website, information seekers can find articles, guidebooks, and more on annuities, life insurance, long-term care insurance, required minimum distributions, estate planning basics, and the principles of retirement planning. For further expertise, SafeMoney.com also features a network of professional, independent advisors who can be located for local financial planning expertise.
Safe Money Resource itself is made up of a small, responsive network of dedicated, licensed independent advisors. These financial planning specialists stand out for their financial knowledge, experience, professionalism, and service philosophy. They are committed to helping their clients achieve lasting financial security and make educated decisions about their future. As independent agents, Safe Money Resource's professionals have relationships with many insurance carriers. They can therefore offer a wide variety of financial products and services from many insurance companies – not just products and services from only one provider.
Safe Money Resource has strong relationships with over 40 insurance carriers. Each financial product or service is vigorously researched, analyzed, and evaluated before Safe Money Resource makes a recommendation. Via SafeMoney.com, Safe Money Resource also offers a helpful guidebook on annuities, their ins-and-outs, and how they can be a valuable component within your financial portfolio.
"If you have any question or request, don't hesitate to contact us at 877.GROW.SAFE. Whether you need expert financial assistance or help diagnosing your needs, we're here to help," explained Meyer. "While you're on SafeMoney.com, be sure to check out our 'Safe Money Approved' financial planning experts. Our team is completely committed to giving you the information and assistance you need. We look forward to the possibility of serving you!"