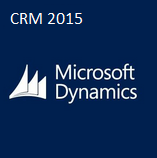 The power of the Microsoft Productivity Suite for sales and marketing professionals is unparalleled.
Marlborough, MA; Lincoln, RI; Dallas, TX (PRWEB) March 05, 2015
Three Microsoft Partners have joined forces to promote the Microsoft Dynamics CRM Productivity Suite, each bringing unique expertise to help clients empower service initiatives and easily manage customer data via high quality customer relationship management tools and premier services. Altico Advisors specializes in Microsoft Dynamics CRM, while Lighthouse Computer Services has Office 365, SharePoint and Power BI expertise, and Coffee + Dunn is uniquely dedicated to Microsoft Dynamics Marketing services. Together these partners will leverage the gamut of Microsoft business solutions to facilitate sales and revenue generation, providing a 360-degree view of all customer and prospect activities.
"We share a passion for the Microsoft Dynamics CRM Productivity Suite," says Mike Kean, Altico Advisors President, "because the combined features bring so much extra value to our Dynamics clients. Together with Lighthouse and Coffee + Dunn we will be a one-stop shop for this newly developed Suite."
Microsoft Dynamics CRM focuses on sales force automation and service/case management. Office 365 layers Word, Excel, PowerPoint, Outlook, Publisher, and OneNote on top of Microsoft CRM. The Productivity Suite also includes SharePoint for collaboration and Power BI for dynamically up-to-date Business Intelligence. All of these applications integrate with Microsoft Dynamics CRM and Dynamics Marketing which offers marketing automation, campaign, project, and resource management, budget and financial tracking, and digital asset review and approval.
"The power of the Productivity Suite for sales and marketing professionals is unparalleled," explains Tom Mrva, CEO at Lighthouse Computer Services. "That's why the theme of our promotion is 'better together.' Each element can stand alone, but as a whole they deliver a solution that will transform the way sales and marketing teams will work together cohesively."
The marketing and promotion of the Productivity Suite will be a multi-media campaign including an e-book, e-mail, whiteboard video, online advertising, gamification, Search Engine Optimization (SEO), product demonstrations, and live customer panels to discuss and show how the pieces all come together.
"That's where we step in," says Eric Rotkow, Principal at Coffee + Dunn. "As a company dedicated to driving marketing operational excellence, including leveraging the complete range of Microsoft applications, we can tie it all together in a campaign that has never been done before with this level of synergy shared by three successful Microsoft Partners."
The Microsoft Dynamics CRM Productivity Suite campaign was launched in early February by this triumvirate of partners working to inform a broad audience of the business benefits now available right within Dynamics CRM.
About Altico Advisors
Headquartered in Massachusetts, Altico Advisors implements and supports business, financial and customer management software solutions for midmarket enterprises, primarily throughout New England. Altico is a Microsoft Gold Partner and NetSuite Solution Provider specializing in Microsoft Dynamics and NetSuite for ERP and CRM, Adaptive Insights for budgeting and forecasting, as well as integration services and business intelligence for manufacturers, distributors, software development companies and service organizations. Altico also provides a wide variety of advisory services: outsourced financial resources, staffing, business and IT strategy alignment, software selection and business analytics. For more information, please visit us on the Web at http://www.AlticoAdvisors.com or call 508-485-5588.
About Lighthouse Computer Services
The Lighthouse Microsoft Technology Group (MTG) works collaboratively with customers to deliver engaging solutions leveraging Microsoft products. The Lighthouse MTG team has extensive experience in providing solutions to hundreds of customers leveraging the full suite of Microsoft's application development tools, particularly in the areas of SharePoint, Custom Application Development, Business Intelligence and Cloud-based solutions including Office 365 and Azure. The Microsoft Technology Group has the ability to provide its customers with Microsoft development expertise and a broad array of consulting services such as project management, business analysis, user interface design, and governance. Visit Lighthouse on the Web.
About Coffee + Dunn
Coffee + Dunn is an expert in developing marketing capabilities, and is a premier Dynamics Marketing consulting firm. The Coffee + Dunn team brings nearly a decade of sound marketing advice, expert guidance and transformative implementation to clients worldwide, including T. Rowe Price, Protective Life, and Jockey International. C+D improves the quality and effectiveness of B2B and B2C sales and marketing organizations by leveraging leading technologies to increase speed and scale; realigning processes and people to create competitive agility; and applying strategies to measure performance. The firm's unique approach bridges sales and marketing by connecting customers to scalable marketing capabilities. For more information, visit Coffee + Dunn or call 1-800-664-9910.