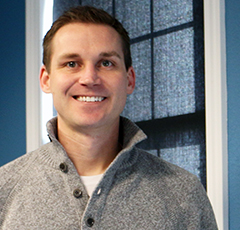 (PRWEB) March 04, 2015
QA Graphics is proud to announce the hiring of Scott Odendahl, as the company's newest Inside Sales Representative.
Scott will be responsible for helping sell the company's creative solutions and will include setting up a number of face to face or online meetings per week, building relationships with existing clients for additional sales opportunities as well as providing excellent post sales care. He will partner with the sales and marketing team to follow up on warm leads, to discern which customers are worth pursuing, and acquire meetings for the senior sales team.
Scott brings with him over thirteen years of experience and proven success as a sales professional through a variety of positions. Prior to joining QA Graphics, Scott was the Western & Central Iowa Territory Manager for Luverne Truck Equipment in Brandon, South Dakota. There, he was recognized as a top 5 Sales Representative in the nation. He developed and maintained extensive product knowledge on a catalog of over 800 SKUs. Through all of his positions, Scott has provided excellent customer service and shown extensive product knowledge.
Scott earned his Associate of Arts Degree in both Marketing and Management with Specialized Diplomas in Sales, Supervision, and Retailing. In his free time, Scott likes to spend time with his wife and son, and detailing his vehicles. Scott really enjoys cheering on the Hawkeyes and catching as many football games as he can.
QA Graphics is excited to welcome Scott to the team!
About QA Graphics
QA Graphics is a leader in the building automation and green building industries, providing HVAC graphic development services, system graphics, floor plan graphics, and energy dashboards to help organizations educate occupants about building performance and sustainability. The company also provides marketing solutions such as interactive applications, 3D design and animation, mobile app development, videos, and other multimedia. Visit http://www.qagraphics.com to learn more.
###