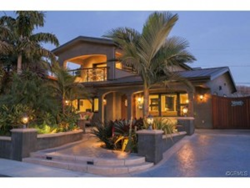 Right Path Drug Rehab Network's new program focuses on placing patients in drug rehab centers
Los Angeles, California (PRWEB) March 05, 2015
Many individuals struggling to break the cycle of substance abuse are unable to find the help that they need, because finding a credible drug rehab center is often harder than it looks. At times, knowing where to look can feel like an impossible task. It can also be overwhelming to sift through the variety of treatment options and centers once the choices are made available. Right Path Drug Rehab Network is a drug rehab and addiction treatment center with a new placement service designed to make the search an easy task for those in need of help.
Right Path Drug Rehab Network specializes in locating the right treatment program for each individual based on addiction history and severity of addiction. Right Path Drug Rehab's network of providers knows that no two individuals have had the same experience with addiction. Because of this, they are committed to placing each patient in a drug rehab facility that designs personalized addiction treatment programs tailored precisely to each individual's needs and addiction specifics.
Right Path Drug Rehab Network's new program focuses on placing patients in drug rehab centers that operate as dual diagnosis treatment facilities. Dual diagnosis treatment is comprehensive and different because it identifies and addresses both the physical and psychological aspects of addiction. Treating both the mental and physical aspect of each patient's addiction enables Right Path Drug Rehab's network of providers to help the patient cut ties at the source of the abuse. Right Path Drug Rehab Network knows that the idea of beginning a drug rehab program can be frightening. As such, they ensure placement in a state of the art treatment center where patients can undergo a medically assisted detox before transferring to a modern and welcoming sober living facility, the best place to recover and then thrive.
During treatment, it is extremely important to implement positive coping mechanisms and relapse prevention techniques into daily life. Right Path Drug Rehab's network of providers guarantee placement in a drug rehab center that practices rolling enrollment periods and a low intake capacity so that they can ensure each patients has consistent access to comprehensive care. Locating drug rehab centers that offer this wide array of treatments and services can be a very difficult undertaking for individuals seeking recovery. Right Path Drug Rehab Network is dedicated to making the process completely painless.
Often times, the most difficult part of recovery is reaching out for help. It can be overwhelming to try and search alone, not knowing which drug rehab center would be right for each patient's individual needs. Right Path Drug Rehab Network's professional and compassionate intake coordinators are ready and waiting to facilitate recovery for all who need it.