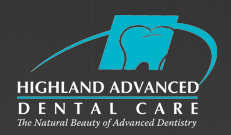 Hartland, MI (PRWEB) March 03, 2015
Dr. James LoCascio now offers dental implants to people with missing teeth in Hartland, MI, who want a permanent and healthy type of tooth replacement. Like natural teeth, implants are anchored in the alveolar bone, which ensures stability and produces distinct health benefits. Implants additionally offer a convincing appearance and full functionality, minimizing the lifestyle changes that Dr. LoCascio's patients must make after the implant procedure.
Dr. LoCascio may recommend that patients consider implants for a few reasons. Implants do not adversely affect neighboring teeth. Instead, implants help prevent these teeth from shifting, stabilizing bite alignment. Implants also stop alveolar bone density loss. The alveolar bone deteriorates irreversibly when stimulation from natural teeth is lost, unless the bone receives some other type of stimulation. Implants are the only type of prosthetic that provides this stimulation. With other prosthetics, patients risk severe bone density loss which may eventually prevent the use of other prosthetics, such as dentures. Dental implants offer stability as the implant studs fuse permanently with the alveolar bone. Implants also let patients eat and speak with confidence, without worrying about restricting their diets or making unusual sounds.
Implants offer many benefits, but they may not be the ideal solution for all of Dr. LoCascio's patients. During a consultation, Dr. LoCascio can determine whether a patient has adequate alveolar bone density to support implants. In some cases, patients with missing teeth in Hartland, MI, may need bone grafting to become eligible for implants. The placement of a person's nerves or sinuses may also determine whether an implant can reasonably replace a particular tooth. If implants are a feasible option, Dr. LoCascio can place the studs in the alveolar bone during the next appointment. Once the studs are implanted, they begin to fuse with the bone in a process called osseointegration, which can take three to six months. Once this process is complete, the implants are secure and fully functional.
People with missing teeth in Hartland, MI, are encouraged to schedule consultations with Dr. LoCascio to determine whether they are good candidates for implants. Since ongoing alveolar bone density loss can affect a person's eligibility for dental implants, patients may benefit from considering this tooth replacement option early. Patients are welcome to call Dr. LoCascio's office or visit his website to set up an appointment.
About the Practice
Highland Advanced Dental Care is a general practice offering personalized dental care for patients in Highland, MI. Dr. James LoCascio graduated from the University Of Detroit School Of Dentistry in 1981. Since graduating from dental school, Dr. LoCascio has had extensive training in advanced restorative and reconstructive dentistry at the Pankey Institute in Key Biscayne Florida. Dr. LoCascio has also had advanced training in the placement and restoring of dental implants at the Misch Institute for Dental Implants. Dr. LoCascio holds a Fellowship with the International Congress of Oral Implantogy. To learn more about Highland Advanced Dental Care and their dental services visit their website at http://www.highlandadvanceddentalcare.com/ or call their office at (248) 887-8371.