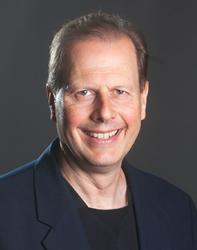 Charlotte, NC (PRWEB) March 04, 2015
The C12 Group, America's leading Christian CEO and Business Owner roundtable organization, announces expansion of the Greater Charlotte territory with the addition of Steve Hase as Chair. Hase joins Tony Tennaro, C12 Chair who has been serving over 85 member companies in the Greater Charlotte territory since 2004. With increasing demand for C12's high value roundtable experience, Hase plans to launch groups in the Lake Norman, Hickory, Statesville and Concord regions.
"I'm excited to have Steve joining me to serve Greater Charlotte as a C12 Chair. He brings a wealth of experience in leading innovative companies as a past C12 member himself and has a true heart for serving God through the marketplace," said Tennaro.
Hase will host Executive Luncheons for Christian CEOs and Business Owners on Wednesday, March 25 at the Rock Barn Resort in Conover and Thursday, March 26 at the Peninsula Club at Lake Norman. Those interested in attending may contact Hase by phone at 336-420-3777 or by email at Steve.Hase(at)C12Group(dot)com.
Hase brings more than 30 years of distinguished executive experience overseeing rapidly expanding enterprises, most recently as Vice President of Development at The C12 Group Home Office. Prior to joining C12, Hase served as executive vice president for Imagine Schools and for 20 years in various executive roles with AES Corporation, a leading global power company. Hase holds his MBA from George Washington University and is a graduate of Duke University.
"I know how challenging and lonely it is to run a business. I have found The C12 Group, both as a member, employee, and now Chair, to be the most trustworthy place for me to work on my business with other leaders who encourage me and hold me accountable. I'm thrilled to be joining Tony who has developed 5 high impact groups of owners and CEOs who are making a difference both now and for eternity in Charlotte and beyond," said Hase.
About The C12 Group
Founded in 1992, The C12 Group is America's leading provider of executive roundtables for Christian CEOs and Business Owners. C12's mission is to "change the world by bringing forth the Kingdom of God in the marketplace through the companies and lives of those He calls to run businesses for Him." For more information about The C12 Group of Greater Charlotte , contact Steve Hase at 336-420-3777, by email at Steve.hase(at)C12Group(dot)com or visit http://www.C12greatercharlotte.com.