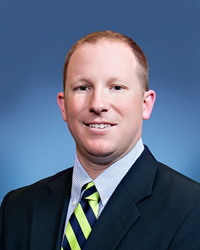 Erlanger, KY (PRWEB) March 03, 2015
People who suffer with missing teeth in Erlanger, KY, can now visit Dr. Ryan Estes to receive dental implants, which are tooth replacements that are securely rooted in the alveolar bone, much like natural teeth. Implants help address various health risks associated with tooth loss, including bone density breakdown, poor nutrition, and damage to healthy teeth. Implants additionally offer an authentic appearance and a high level of durability, making them an appealing solution for many patients.
The security of dental implants offers many advantages for Dr. Estes' patients. Implants cannot slip out of place and will not make unnatural sounds. Also, after receiving implants, patients can expect to speak naturally and eat a full, balanced diet without food restrictions. Since implants are anchored in the bone rather than being affixed to neighboring teeth, they do not cause any harm to natural teeth. Implants can even help stabilize tooth alignment by stopping natural teeth from shifting into the gaps left by missing teeth. In addition, implants protect alveolar bone density levels. Without stimulation from the act of chewing, the alveolar bone breaks down, leading to changes in facial appearance and mouth shape. Unlike unsecured prosthetics, implants prevent this irreversible bone density loss.
People with missing teeth in Erlanger, KY, must meet a few criteria to be eligible for implants, such as the presence of adequate bone density or a willingness to undergo bone grafting. Dr. Estes also must evaluate the location of oral structures, such as nerves, to determine whether an implant can safely be placed in a specific spot. In some cases, Dr. Estes may recommend that patients seek treatment for other oral health problems, such as gum disease, before receiving implants. Once patients are found to be good candidates for dental implants, Dr. Estes can place the posts in the alveolar bone. Over the next three to six months, the implants fuse with the bone until they are permanently integrated. This ensures that the implant posts are anchored properly.
Dr. Estes encourages patients with missing teeth in Erlanger, KY, to schedule consultations about receiving implants while they still have healthy bone density levels. Since bone density loss is irreversible, patients who delay learning about their tooth replacement options may become poor candidates for the implant procedure. New patients are welcome to visit Dr. Estes' website or call his office directly to make their appointments.
About the Practice
Perio-Implant Care is a periodontal practice providing personalized dental care for patients in Florence, KY. Dr. Ryan Estes received his undergraduate degree from Transylvania University in Lexington, Kentucky, before earning his Doctorate of Dental Medicine at the University of Kentucky College of Dentistry. Dr. Estes belongs to the one percent of dental professionals currently providing the LANAP® Protocol, the first FDA-cleared laser procedure for gum disease and periodontal treatment. To learn more about the dental services available at Perio-Implant Care please visit http://www.perioimplantcare.com or call (859) 898-0654.