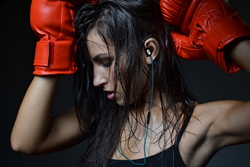 MORGAN HILL, Calif. (PRWEB) March 04, 2015
Audio technology innovator Velodyne Acoustics, Inc. today announced that the company will be out in force this month, at two pivotal events in the Lone Star State -- SXSW in Austin and Nationwide PrimeTime in Dallas.
First up is the Nationwide event, aimed at dealers and independent retailers throughout the U.S. and running from March 8 to 11 at the Gaylord Texan Resort & Convention Center, in Grapevine, just outside of Dallas. Velodyne, which will display its entire lineup of subwoofers in Booth #428, is aiming to increase its domestic dealer base across the United States through the Nationwide Marketing Group. PrimeTime draws from Nationwide's 3,700+ members, a cross-section of the industry's leading suppliers of appliances and electronics, for three days of intensive workshops, seminars, vendor meetings and deal-making.
For more than 30 years, Velodyne has been recognized as the leading manufacturer of high-performance, low distortion powered subwoofers that fit any budget – from the Velodyne Impact-Mini 6.5-Inch Subwoofer ($459) to the powerful Velodyne Digital Drive PLUS 18-Inch Subwoofer ($5,799) and plenty of options in between – and all will be on view at PrimeTime. Newest on the shelf are the Velodyne Wi-Q® Wireless 10-inch and Wi-Q® Wireless 12-inch subwoofers, which are the culmination of three decades of leadership in subwoofer technology. With no clumsy wires, it can be quickly integrated into any entertainment system – in any location within 50 feet (15 m) – or concealed in custom cabinetry.
"We're pleased to showcase our full line of subwoofers for the consumer electronics dealers and retailers around the country who will be on hand at Nationwide PrimeTime," said Henry Le, Service and Domestic Sales Manager, Velodyne. "We strive to be the go-to choice for resellers selecting the highest quality components for a home theater or entertainment center installation."
Less than a week later, at SXSW – which runs from March 15-18 – Velodyne will show a prototype of its vActive® fitness headphones, scheduled for launch in June. From Booth #711, the company will also display its full line of headphones and several headphone skins, along with some of its smaller subwoofers.
When released this summer, Velodyne's vActive lifestyle in-ear headphones will deliver high-def sound, listening comfort, a host of features aimed at users in motion. Custom drivers produce low-distortion bass and stellar clarity, and combine with passive noise reduction to keep the music front and center. Complementing removable ear hooks, premium memory foam tips and an in-line three-button controller, the vActive incorporates IPX-4 Sweat-resistant technology.
Velodyne's award-winning on-ear headphones offer the perfect canvas for the company's 35 flexible, artist-designed silicon-based skins, enabling music lovers to match the style of the headphones they wear to the fashions and sounds they prefer. Widely recognized as the leading manufacturer of high-performance, low distortion powered subwoofers prized primarily by men, Velodyne was the first company to envision a set of headphones as an artistic canvas and to offer custom-designed skins as accessories with headphones that appeal to both men and women.
"As wearable technology, Velodyne designer skins add a dramatic visual dimension to an already dynamic audio experience and offer those who value high-quality sound and high style a new way to express themselves," said Marta Hall, Velodyne president and a well-known artist.
In addition to the vActive prototype, Velodyne gear on display in Austin will include:

At $99, vPulse in-ear headphones combine a secure fit with outstanding sound quality, making them the ideal choice for music and mobile calls on the go. vPulse headphones feature precise, low-distortion audio quality, the result of a 10mm driver and aluminum housing. Intuitive in-line controls provide options for volume, music playback and mobile phone calls.
Velodyne's new $219 on-ear vLeve headphones, available with designer accessory skins enable music lovers to match the style to the sound. The vLeve can be folded up for compact storage; flexible Designer Skins provide a distinctive stamp and can be modified literally in a snap.
Velodyne's $299 vFree® on-ear headphones remove the constraints of wired headphones and offer the perfect canvas for Velodyne's personalized skins, enabling consumers to instantly and easily change the look of the headphones to match the mood.
At $299, Velodyne's vQuiet noise-cancelling on-ear headphones reduce unwanted sound by 90 percent, enabling consumers to focus on nothing but the music they love. The vQuiet can be folded up for compact storage.
Velodyne's $349 vBold wireless headphones offer Bluetooth® connectivity compatible with the iPhone®, iPod Touch®, iPad® or any Bluetooth®-capable device. Wireless sound reproduction is accurate and true, thanks to aptX® coding. A direct connect audio cable is included for optional wired connection. In addition to the convenience of being wireless, the vBold can be folded up for compact storage.
With an MSRP of $399, vTrue® raises the bar for studio headphones, combining Velodyne's award-winning audio technology and unrivaled design to bring a true sound experience to the most discerning of music lovers. A forged aluminum design complements supple leather headband and over-ear cups. Accurate sound is produced through a 50mm driver tuned to the exacting standards of Velodyne's trademarked low-distortion bass reproduction.
Put the "boom" anywhere in the room with Velodyne's Wireless Wi-Q® 10-inch and 12-inch subwoofers. Dubbed "The Smart Sub," the Wi-Q is the culmination of three decades of leadership in subwoofer technology and is affordable, powerful and feature-rich. With no clumsy wires, it can be quickly integrated into any entertainment system – in any location within 50 feet (15 m) – or concealed in custom cabinetry.
Three Decades of Subwoofer Innovation
In 1983, David Hall, Velodyne's founder and chief engineer, revolutionized subwoofer design with the ULD-18, which incorporated a patented, accelerometer-based High Gain Servo System to control the woofer cone movement. The massive speaker system went lower, played louder and produced distortion levels 20 to 30 times less than anything else on the market. Hall and Velodyne have introduced other innovations, including the Dual Tandem Voice Coil, Energy Recovery Amplifier, Digital High Gain Servo-Control and the Digital Drive Room Bass Equalization System. In 2003, Velodyne introduced the world's first digitally tuned subwoofers with DSP technology. Today, Velodyne subwoofers contain the industry's most flexible and complete feature packages, enabling perfect integration with virtually any system. High-quality crossover networks in all Velodyne subwoofers can actually double a receiver's usable power and even lower the main speakers' distortion levels when using the "Subwoofer Direct" feature with the LFE output. Crossover parameters are meticulously engineered to guarantee a perfect blend with any system, regardless of speaker size.
Dealers appreciate that Velodyne subwoofers deliver superior sound in every type of system. In addition to introducing the first remote controlled subwoofers, Velodyne has engineered sophisticated and easy-to-use digital room bass EQ systems; easy to build in-wall, in-cabinet, in-floor and in-room subwoofers; and one-button-to-perfect bass automatic equalizations for music, theater and games. To ensure maximum output and minimum distortion, unique "anti-clipping" circuits in Velodyne subwoofers automatically monitor the amplifier, allowing the subwoofer to utilize its full power capacity without distorting. Exclusive "dynamic-compression" and over-excursion circuits are also integrated into Velodyne subwoofers to protect from overload and provide extraordinary reliability and durability.
About Velodyne Acoustics
Founded in 1983 and based in California's Silicon Valley, Velodyne Acoustics is a diversified technology company known worldwide for its high-performance audio equipment and real-time LiDAR sensors. The company is widely recognized as the leading manufacturer of high-performance, low-distortion, powered subwoofers and an expanding line of technically innovative in-ear and over-ear audio products, which include interchangeable, custom-designed skins that enable audiophiles to personalize the look of their headphones. Velodyne products are available online at http://www.velodyne.com and from a select group of authorized dealers, custom installers and distributors worldwide. Since 2007, Velodyne's LiDAR division has emerged as a leading developer, manufacturer and supplier of real-time LiDAR sensor technology used in a variety of commercial applications including autonomous vehicles, vehicle safety systems, 3D mobile mapping, 3D aerial mapping and security. For more information, visit http://www.velodynelidar.com. For the latest information on new products and to receive Velodyne's newsletter, register here.