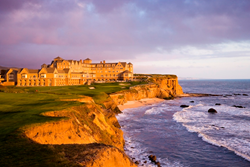 (PRWEB) March 05, 2015
Olympian, fashion aficionado, active mom and philanthropist Kristi Yamaguchi showcases her Tsu.ya clothing line at an exclusive Trunk Show in The Ritz-Carlton Spa, Half Moon Bay on Saturday, April 18 from 10 a.m. to 5 p.m. Yamaguchi's inspiration for Tsu.ya (pronounced tsoo-ya) is to deliver exactly what is needed to feel confident and empowered for an active lifestyle with distinctive quality, tailored to real-life demands. Influenced by her years as an international athlete traveling to fashion capitals around the world, Tsu.ya offers modern designs, on-trend colors and sophisticated style, plus ultra-comfortable fabrics in its active and contemporary collections.
As part of The Ritz-Carlton, Half Moon Bay's Community Footprints efforts, the resort will donate five percent of the Tsu.ya sales for the day to Yamaguchi's Always Dream Foundation, which inspires underserved children to reach for their dreams through innovative reading programs and by advancing the cause of early childhood literacy.
The Ritz-Carlton Spa offers a lavish setting to indulge in relaxation and rejuvenation. The Spa features 16 treatment rooms, including two couples rooms and three facial rooms, as well as a co-ed Roman mineral bath. Guests can enjoy signature face and body treatments, including the Pumpkin Body Peel, inspired by Half Moon Bay's location in the 'Pumpkin Capital of the World.'
# # #
About The Ritz-Carlton, Half Moon Bay Situated 23 miles southwest of the San Francisco International Airport, The Ritz-Carlton, Half Moon Bay is a 261-room destination spa and golf coastal resort, and the San Francisco Bay Area's only oceanfront resort. Set atop a rugged bluff overlooking 50 miles of pristine California coastline, the timeless oceanfront estate provides guests with a relaxed yet refined experience, whether for a romantic getaway, meeting or special event. For information, please contact the resort directly at 650-712-7000. For reservations, contact your travel professional, visit ritzcarlton.com/HMB or call Ritz-Carlton worldwide reservations at 800-241-3333.
About The Ritz-Carlton Hotel Company, L.L.C.
The Ritz-Carlton Hotel Company, L.L.C., of Chevy Chase, Md., currently operates 88 hotels in the Americas, Europe, Asia, the Middle East, Africa, and the Caribbean. More than 30 hotel and residential projects are under development around the globe. The Ritz-Carlton is the only service company to have twice earned the prestigious Malcolm Baldrige National Quality Award which recognizes outstanding customer service. For more information or reservations, visit the company web site at http://www.ritzcarlton.com, and for the latest company updates, visit news.ritzcarlton.com. The Ritz-Carlton Hotel Company, L.L.C. is a wholly-owned subsidiary of Marriott International, Inc. (NASDAQ:MAR).