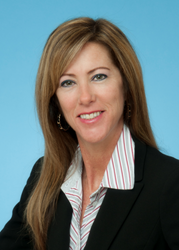 Melbourne, Florida (PRWEB) March 04, 2015
Space Coast Credit Union is pleased to announce the promotion of Cheryl Hendricksen to the position of Director of Lending.
Hendricksen joined SCCU in October of 2009 as a Senior Mortgage Underwriter, bringing more than 8 years of mortgage underwriting and processing experience and 7 years of retail management experience. During her tenure at SCCU, Hendricksen has held the positions of Senior Mortgage Underwriter, Loss Mitigation Manager, and Underwriting Manager. She has been instrumental in improving lending guidelines and processes, analysis and communications, as well as developing a strong core of underwriters. Increased consumer loan volumes at SCCU resulted in a need for more underwriters in order to maintain the quick loan processing time that members expect from the credit union. Hendricksen was instrumental in implementing structures and processes to accommodate the loan growth and, under her leadership, restructuring the underwriting department.
Tom Baldwin, executive vice president and chief financial officer for Space Coast Credit Union, commented on Hendricksen's latest promotion, "The improvements that Cheryl worked to implement helped us to meet as many members' financing needs as possible, while still protecting the cooperative from unnecessary risk." Baldwin continued, "She is a great example of the Members' Watchdog in action – leveraging the insights we gather through our loan volume to better serve our members and help them buy homes and cars."
In her new position of Director of Lending, she will oversee the underwriting management team and continue to perfect SCCU's lending guidelines. Hendricksen will also be charged with more portfolio analysis and loan profitability forecasting.

Space Coast Credit Union was chartered in 1951 and is headquartered in Melbourne, Florida. The credit union serves more than 300,000 members with assets of over $3 billion through a network of 56 branches and over 100 ATMs located throughout Florida and through its website sccu.com. Space Coast Credit Union is open for membership to anyone who lives or works in the fourteen Florida counties it serves. Locations can be found at sccu.com/locations.