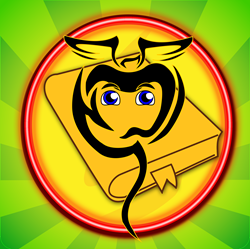 My sons are seven and nine and are strong spellers and writers; I wanted to create something that would engage and challenge children at their level while providing a platform for others to increase their vocabulary, reading and spelling skills
(PRWEB) May 28, 2015
A new app by Golden Genius Pty Ltd is set to unlock the potential of the next J.K. Rowling by helping children improve their spelling and literacy through gaming. Spellwick takes young minds on an enchanting and challenging adventure through a fantasy realm where wizards and witches reign supreme.
Spellwick is the brainchild of accomplished educational researcher, teacher and creative writer Danielle Gerber. The app has traditional video game elements such as passing challenges to earn power ups while battling an intergalactic invasion. Spellwick uses words to unlock magical powers as children play interactive spelling games to progress through levels and the storyline.
Ms Gerber said that there was a lack of genuinely educational games and apps on the market for children that enables them to learn while indulging their imaginations.
"I love the challenge of playing word games and apps myself but when I went to find something age appropriate for my own sons to play I discovered there was a real gap in the market. Most of the spelling apps that claim to be educational were quite basic and monotonous or were aimed at pre-school children," Ms Gerber said.
"My sons are seven and nine and are strong spellers and writers; I wanted to create something that would engage and challenge children at their level while providing a platform for others to increase their vocabulary, reading and spelling skills. There are three levels of difficulty for players to select, which means it's a game style learning tool that suits children aged six to twelve."
The app's website helps children to further develop their skills and become confident creative writers with downloadable programs and worksheets to help them use the words they've learnt through gameplay.
"I've created a 'magical literacy web' on the Spellwick website that uses words they've been spelling in the game in creative writing examples. This high frequency exposure to words is where the real learning occurs and builds up children's confidence and abilities. Children have such vivid imaginations, Spellwick helps them to unlock their potential to spell, read and write creatively," Ms Gerber explains.
Ms Gerber drew on her fifteen year research and education career to incorporate proven learning and recall methodologies into the game's design and storyline.
"Typically children respond really well to comic style reading materials and all children are inherently drawn to a good versus evil storyline with mythical creatures like witches and wizards. It's been proven that children learn words better when they're used in context, and they need to be exposed to a word multiple times in a variety of settings before they can confidently spell and recall it later," Ms Gerber explained.
"I've incorporated those elements into a fun, engaging gaming format in Spellwick. One of the main concepts behind the app is 'the better you spell, the better the spell' so there's incentive and motivation to do well, and a level to suit all ages and abilities."
Spellwick is available for free download in the App store now. For more information visit http://www.spellwick.com/