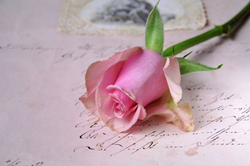 Providence, Rhode Island (PRWEB) March 05, 2015
PoemsToGo, the worldwide leader since 2003 in writing completely original poems, speeches and toasts for all occasions (or any occasion), announces the introduction of their brand new website at Poemstogo.tv.
The sleek new PoemsToGo site features bold, exciting graphics and colorful imagery, all incorporated within an intelligent, appropriate, completely refurbished design. There are prominent videos as well; ones featuring real PoemsToGo customers reciting PTG speeches and anniversary poems at their actual events.
Of utmost importance, the new PTG site has been constructed with one goal in mind: to make it easier for visitors to navigate the entire site – from arriving at the home page, to streaming quickly to the specific products and services of their choice, and finally to a quick, efficient, secure order process.
Amy Miller, President and Founder of PoemsToGo, says the new site makes the entire experience a lot better for new customers and for repeat customers as well. "Our original site was a wonderful mainstay for many years," said Miller, "but we wanted our web presence to be as modern and efficient as all the services we offer. With that in mind," Miller explained, "a completely new website was in order. I can't tell you how happy I am with the results."
When visitors arrive at Poemstogo.tv, they'll see a site that's completely user-friendly and boasting a wholly responsive website design. Miller describes the new site as one that's "good, clean and fully optimized – in every way – for the long haul." The essence of this design is a Content Management System (CMS) that makes navigation extraordinarily quick and easy.
The key to the site's new speed and efficiency is reliance on drop down menus. These graphic controls enable visitors to choose a product (such as "poems") and an occasion (such as "birthday") and get right where they want in no time at all.
Visitors can see samples of real PoemsToGo products before they order – and, on that note, there's a quick and easy order button on every page. "The whole thing," Miller says, "is to provide visitors with an easy way to see what we offer and to order precisely what they want."
Miller sums it all up in this way: "Customers worldwide tell me they love the original poems, speeches and toasts we write for their weddings, anniversaries, bar mitzvah candlelightings and more. Now we have a website that's truly as fine as our output."
New and old PoemsToGo customers alike are cordially invited to visit the new website now. Go to http://www.poemstogo.tv and see for yourself just what PoemsToGo has to offer.
For more information, please contact Amy Miller at 508-330-0028 or via contact us.