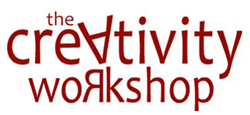 The Creativity Workshop is inspiration for the creative heart, mind, and soul.
New York, New York (PRWEB) March 05, 2015
Representatives with The Creativity Workshop announced today that it would hold its fourth consecutive workshop in Dubai April 8 -11, 2015.
Ceci Glusman, spokesperson for the company, said The Creativity Workshop in Dubai will meet for four days, three hours per day (from 10 AM to 1 PM). The class will take place in Dubai's Marina district at Marina Byblos Hotel, just a five-minute walk from Jumeirah Beach.
The Creativity Workshop in Dubai, according to Glusman, will help participants become more creative in their personal and professional life.
"The creativity training we provide uses the tools of creative writing, memoir, art, photography, storytelling, mapmaking, and guided visualization," Glusman revealed, before adding, "Participants come from many different countries and professional fields, including business, education, psychology, the sciences, and the arts."
Dubai has the world's tallest building, ancient markets, and bare deserts sitting side by side. It is a place of dynamic contrasts, where luxurious ultramodern malls, ancient marketplaces, pristine beaches, and vast deserts live side by side.
Glusman stressed that many people who have taken the Workshop say that it was a transformative experience, helping them to write their books, start new companies, complete long overdue projects, transition to rewarding retirements, and change the way they look at life.
"The Creativity Workshop is inspiration for the creative heart, mind, and soul. It gives you tools that will creatively guide you wherever your road takes you," said Nathalie Habib, General Manager of Blink Studios in Dubai.
Bassel Deiry, a teaching and learning coordinator and a mathematics teacher in Dubai, who attended the The Creativity Workshop in New York City, agreed with Habib's sentiments and went on to recommend the workshop to anyone looking to take their creative juices to the next level. "People from 14 different countries and many different professions were in the class and that really added to the excitement and learning."
"I came back with new techniques for enhancing creativity, innovation, and collaboration," Deiry said. "They allowed us to explore a universe of thoughts, strategies, and rivers of energy. They did not try to change our raw creative side, but gave us tools to develop it with our unique voices."
For more information, please visit: http://www.creativityworkshop.com/dubai.html.
About The Creativity Workshop
The Creativity Workshop is based in New York City and is taught around the world.
The Creativity Workshop was established in 1993 by educator and writer Shelley Berc and multimedia artist Alejandro Fogel. The organization is dedicated to teaching individuals and groups about creative processes.
Contact Details:
The Creativity Workshop
One Columbus Place
40th Floor Suite N40F
New York, NY 10019
Tel: (212) 203-3252
Email: questions(at)creativityworkshop.com
Source: The Creativity Workshop
###