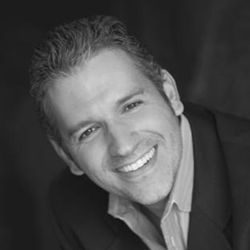 You must be able to define your leadership identity in order to most effectively lead and advance the potential of others.
Irvine, CA (PRWEB) March 04, 2015
Glenn Llopis Group (GLG) is now offering its popular onsite workshop program – Develop Your Personal Brand As a Leader – as an online interactive training platform that teaches, monitors and tracks the engagement levels of users. The objective is to help people define and live their leadership value proposition as they aim to accelerate success and significance in their careers. Led by Glenn Llopis, a nationally recognized thought leader, bestselling author and contributing writer to Forbes, Harvard Business Review and Huffington Post, the online training features three distinct courses, with more than four hours of high-impact, interactive learning. The curriculum and testing teaches users to develop and manage their leadership brand identity to maximize their workplace influence and overall performance.
According to GLG Chairman, Glenn Llopis, "You must be able to define your leadership identity in order to most effectively lead and advance the potential of others. Leaders must be more self-aware of their own leadership identity, who they are, what they stand for and their ultimate responsibility to serving others."
He continues: "Leaders can no longer depend upon their job title and job description – they must be able to answer four critical questions: What is unique about the way I think?; What makes the manner in which I approach things different?; How does my personality and/or attitude impact a conversation?; What problem do I like to solve for the most? Leadership can no longer live in a highly-structured, overly-defined box of silos, but rather must move into an interconnected, boundary-less ecosystem of diverse minds, ideas, and ideals – where it's more about the role your personal brand plays rather than your job description alone."
Based on a survey conducted by GLG, less than 15% of leaders have truly defined their personal brands and less than 5% are living them consistently at work each and every day. The recent controversy surrounding "NBC Nightly News" anchor Brian Williams illustrates the importance of responsibly defining and managing your personal brand and the negative repercussions of misusing it for self-promotion.
According to GLG, this interactive virtual training experience will teach users the 4-steps to defining their personal brand as a leader – and will show them how to claim their identity, strengthen their presence, and maximize performance for themselves and others. Glenn Llopis' proven methods have given leaders the competitive advantage that is required to thrive in their work and advance in their career.
"Developing a personal brand as a leader requires a commitment to continually invest time and energy into reconsidering and recalibrating how you are present with and perceived by others," adds Llopis.
Highlights of the interactive training program will teach users:
-Why personal branding is no longer about self-promotion, but about trusting yourself to be a more effective leader and making your voice and identity more respected.
-How to seamlessly deliver the most genuine executive presence that represents who you are and what you stand for.
-How to align your leadership role and responsibilities to more authentically amplify and create greater impact and influence.
-How to create your personal brand leadership value proposition.
-How to manage your personal brand by continually refining the answers to four critical questions that serve as the foundation for ultimate workplace success and significance.
For the past decade, GLG has helped develop high-potential leaders and executives at Fortune 500 clients such as Home Depot, Coca-Cola, CVS, State Farm, Target, Walmart, PepsiCo, Sysco, New York Life, Discover Financial, American Express, and many others. The experience has been described as "awakening, transformational, eye-opening," and has been met with a 100% approval rating.
For more information and to sign-up for the online interactive personal brand training experience, please visit, http://www.personalbrandtraining.com. To learn more about this and other opportunities for your corporation, please contact Vice President of Client Relations, Annette Prieto-Llopis at aprieto(at)glennllopisgroup(dot)com or at 949-387-2609.
About Glenn Llopis Group (GLG):
GLG is a nationally-recognized thought-leadership, human capital, and business strategy consulting firm whose product and service offerings for Fortune 500 and 1000 clients as well as entrepreneurs include leadership and talent development, business strategy and modeling, cultural intelligence competency, content marketing, branding, communications, and workplace culture transformation.