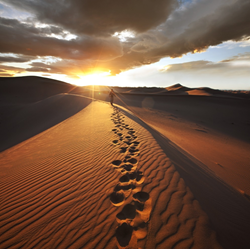 The safe, secure legacy to the future.
London (PRWEB UK) 6 March 2015
A unique new private and secure system to preserve the valued moments in life.
There can be no doubt – the world is changing. The world of yesterday is different from the world today and for sure the world of tomorrow will be very different. Yet within this dynamism and turbulence there is a specific core of certainty ... all people want to be remembered.
How many people understand the lives of their parents when they were children growing up? How many understood the world of their grandparents or great grandparents that has changed so much? How many understood or had privileged access to their thoughts, their dreams, their concerns, the great and the minor changes that made their lives and subsequently later lives into what they are today? How many remembered the laughter?
Likewise, when children emerge into that uncertain future ... what will they think of their parents? Will they remember the laughter and the love?
What everyone does is important. Preserving family memories shapes the future. It shapes future lives. But will the future understand that?
Imagine a scenario where the present can speak to the children in the future ... from the present. What would anyone say to them?
Imagine a future when there can be a gift all of those family memories and dreams and achievements, all those great and minor changes, all those moments that would otherwise be forgotten. Life is made up of a series of moments. Some moments are great. Some are half remembered in shady memory. Some are completely forgotten. Yet all these moments make up a life as important building blocks. And when children grow up into full adulthood, quite often they do not understand why the world is the way it is, simply because they have forgotten many of those moments, many of those important building blocks.
Imagine a future when there can be gifted all those thoughts and dreams and achievements. Imagine a mechanism where the most valued moments, spanning years, in a private, secure environment ... and then handing these treasured possessions on to the next generation as a very unique timepod.
That future is now. Timepod.net has created such a unique system.
People want to be remembered. People want to be valued. This is the value of Timepod.net ... to value the present to enrich the future. Have a look at What is Timepod? In a vastly uncertain world, wouldn't it be good to know there is now have the ability to bequeath to children something more than uncertainty?
This is how it works: sample Timepod.
This is Timepod.net – the safe, secure storage of life, dreams, footprints to create a future of greater understanding and perhaps even a greater future.
Timepod.net isn't social media. Social media exists to exchange every day information instantly - and mostly to complete strangers many never have nor never will meet. Some social media is just "chatter". It serves a useful purpose to expand communication ... but is largely "throw away" comment.
Timepod.net is the exact opposite of throw away, every day chatter. Timepod.net exists to preserve the precious memories and to create a very special family history that can never be replicated ... and should never be lost. This is an era where people naturally want to understand their past family history. Now is the opportunity to create that same family history from the present day on into that uncertain future.
Timepod.net - preserving the present so the future will be valued. This is unique, it is secure and can be for as long as the customer wishes the private data to be held.