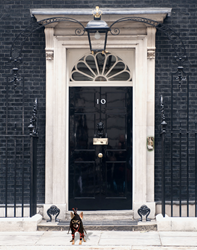 United Kingdom (PRWEB UK) 5 March 2015
Recent research* conducted on behalf of biscuit brand PiCK UP! reveals an alarming 70% of Brits would trust a fictional dog to the run the country more than a current political leader.
The Scots were particularly distrusting, with more than three-quarters of them preferring Lassie or Gromit over frontrunners David Cameron and Ed Miliband.
Of the most trustworthy candidates, Gromit and Lassie received 70% of the public's vote, with 14% choosing David Cameron, 7% for Ed Miliband, 6% for Nigel Farage and 3% for Nick Clegg.
With 73% of dog owners claiming their dog has 'special skills', and more than half of the UK population believing their canine to be more intuitive than their human partner, dogs are no longer just pampered pooches prancing around show rings but animals that demand respect.
THE HARD FACTS:
70% of British adults, and 76% of Scottish adults, would trust a fictional dog over a current political leader
Of the 'most trustworthy' candidates, 35% chose Lassie, 35% chose Gromit, 14% chose David Cameron, 7% chose Ed Miliband, 6% chose Nigel Farage and 3% chose Nick Clegg
73% of dog owners believe their dogs do have 'special skills'
66% of Londoners think their dog is more intuitive than their partner
To celebrate the fact that dogs are demanding respect, PiCKUP! launches the Ninja Dog Championships today. Visit http://www.pickupbiscuits.co.uk/watch-dogs/ for more information and to watch the videos

Survey conducted via the TNS CAWI Omnibus "OnLineBus". Data was collected online from 1,000 GB adults aged 16-64 on 10th – 12th February 2015