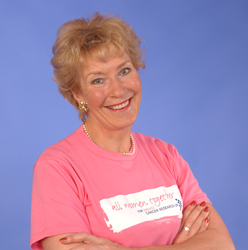 Christine Hamilton said: 'Always sceptical about such products, I was truly amazed how easy it was to eat less, thanks to SLIM-BE.'
(PRWEB UK) 5 March 2015
SLIM-BE, the "gastric band in a glass," which has sold over 2 million sticks, has launched a companion range of healthier cereal bars. Like the SLIM-BE Shots, the cereal bars have extraordinary hunger busting properties thanks to the added Konjac, which aids weight loss and weight management by gently expanding in the stomach to provide an instant feeling of fullness.
Available in Strawberry and Caramel flavour, SLIM-BE bars are the only cereal bars able to boast all green "traffic lights'" in the nutritional guide - fewer than 115 calories per 35g bar, they contain less than 1.5g sugar (2%), just 1% fat (incl. sat fat) and 1% salt.
SLIM-BE has launched a TV advertising campaign for the Shots (ITV2, ITVBe, Sky Living, Food Network) fronted by Christine Hamilton, who used them to drop a stone and a dress size. By continuing to take the Shots, Christine has maintained that loss for nearly three years.
Commenting, Christine Hamilton said: "Always sceptical about such products, I was truly amazed how easy it was to eat less, thanks to SLIM-BE. I have battled with weight my entire life and the older one gets, the more difficult it becomes. SLIM-BE is my life-saver, my safety-net, my saviour! I would not lend my name to it if I knew otherwise. It has worked for me and I firmly believe it can work for you too. The cereal bars are simply delicious and a fabulous addition to the range."
SLIM-BE Shots (formerly Slimsticks) are sold in Boots, Holland & Barratt, Superdrug, Amazon, Ocado, Day Lewis and Alliance Healthcare pharmacies. SLIM-BE Shots are also sold on QVC, where Christine has been successfully guest presenting them since January 2013.
With the launch of the bars, SLIM-BE has added a new vibrant orange flavour and improved the formula of the existing strawberry and vanilla Shots.
Each orange Shot contains the recommended daily allowance (RDA) of Vitamin C, which helps maintain a healthy immune system. The improved strawberry and vanilla Shots contains soya, a good source of protein. Three Shots of strawberry or vanilla SLIM-BE provide almost a quarter of your RDA of protein.
SLIM-BE helps with portion control, dramatically decreasing the amount you eat without feeling deprived of favourite foods. Quick and convenient, there's no weighing food, no calorie or point counting and pre-planning is redundant.
Notes to editors:

Contact details: sanjay(at)inovatehealth(dot)com or 07810 368 772
For more details, go to http://www.slim-be.co.uk.
The SLIM-BE cereal bars retail for £12.99 for a pack of 10 bars
A 10 day pack of SLIM-BE Shots retail for £19.99
Konjac, the active ingredient in SLIM-BE, is accredited by The European Food Safety Authority (EFSA), an agency which provides independent scientific advice and communication on existing and emerging risks associated with the food chain.