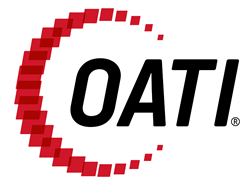 We are proud that OATI was chosen by ISO to help manage the outage process for one of the largest power grids in North America
Minneapolis, Minnesota (PRWEB) March 04, 2015
OATI's new webOMS solution went live with the Independent System Operator (ISO) last week on February 27, 2015. This comprehensive solution manages transmission and generation outages at an ISO level. OATI webOMS features a number of OATI tools not previously available at this scale and has the power to support the 40 million people who rely on the ISO power grid and market.
"We are proud that OATI was chosen by ISO to help manage the outage process for one of the largest power grids in North America," said Sasan Mokhtari Ph.D., President and CEO of OATI.
ISO manages one of the most expansive and modern power grids in the world, supplying power across six states.
OATI webOMS can manage any planned or forced transmission and generation equipment outages using centralized — but flexible — Outage Request Tickets. webOMS provides full outage management functionality to ISO staff and external participants. This versatile product also provides meticulous audit tracking and a complete archive of activities on each outage.
OATI webOMS is a robust solution that is designed to handle all of ISO's outage workflow and data functions. OATI webOMS features a centralized system that can be configured to work with any generation and transmission equipment — and any set of contingencies — within ISO, organize to keep their outages, and related information. Through webOMS, transmission and generation providers within ISO are able to enter their outages into the ISO system via an interactive GUI or full featured APIs.
OATI webOMS encompasses all business entities within a company and facilitates outage coordination from start to finish. OATI webOMS is a comprehensive solution for outage management that is built to handle all outages — for individual transmission and generation providers or entire ISO systems like ISO.
About OATI
OATI provides innovative software solutions that simplify, streamline, and empower the operational tasks required in today's energy commerce and Smart Grid. With more than 1,400 customers in North America, OATI successfully deploys large, complicated, and diverse mission-critical applications committed to industry standards and stringent NERC CIP guidelines.
OATI (http://www.oati.com) is a leading provider of Smart Grid, Energy Trading and Risk Management, Transmission Scheduling, Congestion Management, and Market Management products and services. OATI is headquartered in Minneapolis, Minnesota, with an office in Redwood City, California. For more information, please contact sales(at)oati(dot)net.