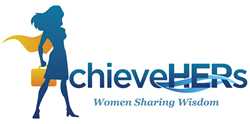 Non-profit boards are always looking for good people willing to roll up their sleeves and do the hard work.
Clearwater, FL (PRWEB) March 04, 2015
On Tuesday, February 24, a small group of like-minded businesswomen attended an event hosted by the Clearwater Regional Chamber of Commerce's female business group AchieveHERs, to discuss the connection between success in one's career and service on non-profit boards. Non-profit leaders and AchieveHERs founders Kathy Rabon, Executive Director of Suncoast Hospice and Ernestine Bean, President and CEO of the Morton Plant Mease Foundation led the discussion for the 20 attendees.
While men currently account for a large proportion of public corporate boards –women comprise only 16 percent – it goes without saying that there are many professional women available to add great value to non-profits; "in fact, they already make up a much larger percentage of non-profit board seats" (1) – a statement with which Rabon agrees wholeheartedly.
"Telling people what you're capable of is good, showing them is better," said Rabon. "Non-profit boards are always looking for good people willing to roll up their sleeves and do the hard work. So getting in the door is easier than getting that next promotion or shifting your career path overnight. Serving on a local board gives you access so more people can see how talented you really are."
In addition to showcasing talents to other executives, Bean, explained how serving on a non-profit board offers an opportunity to expand a professional resume. For those anxious to try their hand at sales but tasked with crunching the paperwork for the sales team, running the sponsorship or membership committee and report back with tangible results allows an individual to round out a resume beyond the confines of a 9-5 job and to hone those skills that make a person more marketable for moving up, or moving on.
"Between my busy work and home life signing up to serve on a local board certainly felt like a stretch. But after conversing with local female leaders like Kathy and Ernestine, I'm even more convicted that board service is time well spent – for my community and for me," said Haley Crum Blanton, President of FrankCrum Staffing and recently appointed board member for My Hope Chest.
For more information about the AchieveHERs, or to sign up for updates and upcoming event information, please visit http://www.achievehers.org or call 727-461-0011.
For more info on the Clearwater Regional Chamber of Commerce, visit http://www.clearwaterflorida.org.
About AchieveHERs:
To meet the demand of businesswomen in the Clearwater region, AchieveHERs was established under the auspices of the Clearwater Regional Chamber of Commerce to be a regional leader providing camaraderie, support, networking opportunities and valuable new insights to women in business. AchieveHERs will provide impactful quarterly events that share insight, ideas, skills and success stories to ultimately help women overcome obstacles to their success. AchieveHERs is open to both established women in business and those aspiring to lead. For more information or to inquire about membership or attend events, visit their Facebook page at http://www.facebook.com/AchieveHers or their website at http://www.achievehers.org.
1. Bellows, Keven. "Non-Profit Boards, Old Boy Club?" N.p., 8 Apr. 2015. Web. 3 Mar. 2015. huffingtonpost.com/keven-bellows/nonprofit-boards-old-boy-_b_5112587.html.