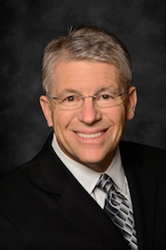 We are training only the top 10% and those willing to sacrifice to be the best- those that have the passion.
Plano, TX (PRWEB) March 06, 2015
Dr. Mark Sowell recently returned from leading a three day workshop at Spear Education in Scottsdale, AZ. Offering programs for advanced education in the field of dentistry, Spear Education draws participants from all over the world.
As a visiting faculty member of this prestigious institution, Dr. Sowell is able to both "teach and learn" each time he visits Spear Education to participate in a specialized workshop. Of the Spear Education program, Dr. Sowell remarks, "we are training only the top 10% and those willing to sacrifice to be the best- those that have the passion."
Dr. Sowell, who teaches at Spear Education six times per year, recently assisted in conducting a workshop on Facially Generated Treatment Planning. "I assisted teaching 48 dentists who came from all over the world and the US, paying the high tuition of $6,000.00, plus air travel and hotel and food and time away from the office to learn from the best learning center in the world," explains Dr. Sowell. These professionals come together to advance their knowledge, learn about how to be better dentists and serve patients more efficiently.
Dr. Sowell brings this wealth of knowledge back to his Plano, TX dental practice where he offers general, cosmetic and restorative dental services. Dr. Sowell is dedicated to providing dentistry that not only meets but exceeds his patients' expectations. He takes the time with each new case to gain an understanding of their overall health, personal concerns and goals for their dental health.
Throughout his career, Dr. Sowell has dedicated countless hours to continuing education as both a student and teacher. He is a leading cosmetic dentist in the Dallas area, passionate about offering the best possible dentistry to patients who seek to improve both their dental health and the appearance of their smile. His experience with Spear Education enables him to take a holistic approach to each case and provide the comfortable, lasting results that afford his patients the quality of life they expect and deserve.
About Mark Sowell, DDS: Dr. Mark Sowell has served patients in the North Dallas area for over 25 years with comprehensive general and cosmetic dentistry treatments. There are less than 50 dentists nationwide who can compete with Dr. Sowell's credentials which include Master of the Academy of General Dentistry, Accredited Member of the Academy of Cosmetic Dentistry and Fellow of the International Congress of Oral Implantologists. Aside from his experience and accomplishments, the personalized care and attention he provides for each patient helps to set him apart from other dentists in Plano, Texas.