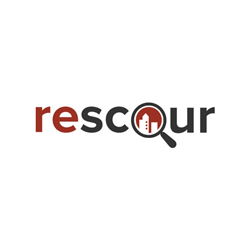 "Commercial real estate is really a black box, its super opaque and it's hard to get the information," said Jason Calacanis, CEO of the Launch Fund.
Atlanta, GA (PRWEB) March 05, 2015
R​Escour,​ a commercial real estate data visualization and intelligence platform, today announced the close of a $1.3 million seed investment round. Led by Jason Calacanis's Launch Fund and AngelList syndicate, and TechSquare Labs, the round also included Mosley Ventures, Tom Cousins' Nonami Investments, President of ARA Blake Okland, and former CEO of AutoTrader.com Chip Perry. The capital will be used to expand REscour's engineering team, accelerate enterprise sales and increase awareness of the REscour platform. REscour also announced that Allen Nance, partner at Tech Square Labs, will join the board of directors.
"Commercial real estate is really a black box, its super opaque and it's hard to get the information," said Jason Calacanis, CEO of the Launch Fund. "REscour is a data-driven company that's hyper focused on getting complete and accurate data and I love these kinds of businesses."
REscour helps commercial real estate professionals like brokers, lenders, developers, investors and analysts make better decisions about buying and selling properties. REscour brings dozens of siloed data sources into one unified environment and provides market insights through data mining and predictive analytics. Clients can also use REscour's platform to manage their own data and visualize it geospatially in context with the rich data sets that REscour provides out of the box.
"T​he commercial real estate industry is plagued with limited and low quality information as well as dated workflows and processes," said Jake Edens, founder and CEO. "There is a huge opportunity for technology-enabled innovation and this investment will allow us to grow our engineering team, expand our data pipeline and deliver on enterprise-grade functionality."
Commercial real estate sales in the US is a $15 trillion industry with over $800 billion per year in transactions but it has experienced little innovation. The commercial real estate investment decision making process is based on incomplete information and suffers from a lack of analysis. Commercial real estate professionals spend days searching for relevant news stories, identifying demographics and determining valid rent and sales comparables for each and every potential deal.
REscour has developed a proprietary data pipeline that retrieves, classifies and geo-locates millions of data points from structured and unstructured data sources. This allows commercial real estate professionals to very quickly identify any data that's relevant to property value including news, development pipeline, demographics, sales comparables, rent comparables and major employers. This data is further tailored based on each client's individual investment portfolio and allows REscour to provide very targeted market insights.
REscour was founded by Jake Edens after years of firsthand experience working in the commercial real estate sales industry. The company launched its product publicly this week at ​L​aunch Festival​ and was incubated at TechSquare Labs led by Dr. Paul Judge and Allen Nance. Chris Lexmond joined as CTO in 2014 following roles at ApartmentList and Salesforce. REscour has offices at Georgia Tech's ATDC. REscour's current customers include several leading brokerages and real estate investment companies.
"I​n commercial real estate the most successful firms will be those that step up to next generation tools to help make better, faster decisions," said Paul Judge, Partner at TechSquare Labs. "REscour has a visionary team tackling this challenge and we're excited to work with them."
Rescour Explainer Video:
http://www.snappytv.com/tc/499622/98560
About Launch Fund
An angel fund started by Jason Calacanis, the Launch Fund closed at $10m and is going to invest in 100 startups over the next three years. The Launch Fund will try and find another couple of Uber's and have a lot of fun founding awesome startups. Web:​ h​ttp://thelaunchfund.co/,​ Twitter: @theLAUNCHfund
About TechSquare Labs
TechSquare Labs is a company building studio based in Atlanta and founded by Paul Judge and Allen Nance. Web: http://techsquare.co , Twitter: @TechSquare
About REscour
REscour is changing the way commercial real estate professionals collect information, analyze market trends, and make investment decisions by providing a comprehensive research platform, market insights and tailored buy and sell recommendations. Web: http://rescour.com , Twitter: @Rescour