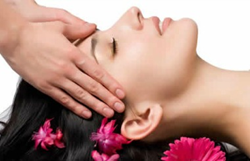 $25 off Favorite Spa Treatments
Delray Beach, Florida (PRWEB) March 11, 2015
The "A-List" Bella Reina Spa in Delray Beach, has just announced that it has partnered with BirthdayComp.com. They are offering a free spa gift card for customers during their birthday month. Now indulging for that special day is much easier with a birthday gift card.
In 2012, USA Today named Delray Beach, Most Fun Town, and Bella Reina Spa makes that fun complete with a birthday month $25 spa gift card from BirthdayComp.com. Clients can now pamper themselves with rejuvenating spa treatments at a top Florida spa.
As part of the promotion for a spa gift card, BirthdayComp.com is showcasing Bella Reina Spa on the companys' home page. When consumers enter the site dedicated to birthday promotions, they will be greeted with gifts from popular Delray Beach businesses that include the $25 spa gift card from Bella Reina Spa. Joining the website is easy and free. Most of the birthday promotions listed can be used during the entire birthday month, not just on the member's birthday.
Being a partner business of BirthdayComp.com, Bella Reina Spa is also featured in a 30 second television ad that showcases a day at the spa. It shows what customers can expect when they use their spa gift card. A typical day at the spa could include a Bella Green Tea Pedicure, a Lift & Glow Microlift Facial followed by an application of vegan makeup.
This is a good start for the partnership between Bella Reina Spa and BirthdayComp.com. Providing a spa gift card as a birthday promotion will bring new business to the spa and show appreciation to current clients. Loyal customers will feel special with the $25 off their favorite spa treatments. For more information on spa gift cards or BirthdayComp.com, please email info(at)BellaReinaSpa(dot)com.
About Bella Reina
Bella Reina Spa was created by Nancy Reagan, a renowned expert in nutrition, beauty, weight loss, makeup and skin care. The Bella Reina spa has often been featured in different social channels across different industries. To learn more about treatment options and on how the spa constantly innovates its spa services, including membership and beauty shopping, visit the websites MiBellaReina.com and BellaReinaSpa.com.
About BirthdayComp.com
BirthdayComp.com is an online directory of local businesses listing birthday promotions. The social gifting site makes it easy for businesses to promote, track and share their birthday campaigns with current customers and potential new customers. BirthdayComp.com offers membership to site visitors, where anyone can claim and share the listed promotions with their friends and family through E-mail, Facebook and Twitter.