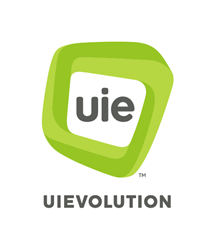 Seattle, Washington (PRWEB) March 09, 2015
UIEvolution, Inc., a global leader in highly scalable connected device software solutions for Enterprise companies in the Automotive, Cruise and Hospitality industries, today announced that it was asked to speak at SATELLITE 2015, held March 16-19, 2015 in Washington, DC at the Walter E. Washington Convention Center. SATELLITE 2015 is the largest gathering of all markets in satellite-enabled communications, bringing together more than 12,000 attendees from 91 countries to explore next generation products and technology.
UIEvolution's CEO and president, Chris Ruff, will join executives from Kymeta, Globecomm Systems, Intelsat and Strategy Analytics for an informative IP broadcasting session to explore and discuss the vast differences in cost and market initiatives between delivering satellite software-over-the-air and firmware-over the-air versus terrestrial. The panel takes place on Wednesday, March 18, 2015 from 10:15 – 11:30am EST.
UIEvolution has licensed its software technology for millions of in-vehicle systems worldwide, supplying some of the world's largest automotive OEM and Tier 1 manufacturers including Toyota, Lexus, Clarion, DENSO, Fujitsu Ten, Pioneer, Panasonic and others. The UIE CloudConnect platform and enabling connectivity technologies, optimized for the unique requirements of in-car entertainment and navigation systems, is anchored by the company's UIEngine platform, deployed by major corporations for nearly 15 years. More information on UIEvolution's products and solutions can be found here.
About UIEvolution
UIEvolution is a vertical cloud Software-as-a-Service (SaaS) provider specializing in highly scalable connected device software and solutions across a broad range of markets, including Automotive, Cruise, Hotel, Retail and more. We believe that technology and connectivity should enhance and never distract from life experiences. From our inception in 2000, we have said - The User's Experience Matters. And, now for nearly 15 years we have made software and provided services that deliver this vision. Headquartered in Seattle with offices in Tokyo and Detroit, UIEvolution has a proven track record with clients like Toyota, Lexus, Carnival Cruise Lines, Samsung, AT&T, Microsoft, Disney, Mitsubishi and Panasonic. http://www.uievolution.com