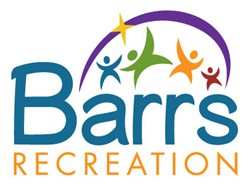 Fond du Lac, Wisconsin (PRWEB) March 05, 2015
BCI Burke, a leader in the playground, park and recreation industry, announced today that Barrs Recreation has been named its exclusive representative for Virginia.
Barrs Recreation is a long-term partner with Burke, having represented the firm's playground and recreation products in North and South Carolina for nearly a decade. As part of this expansion, the company has changed its name from Playgrounds of the Carolinas to Barrs Recreation while continuing to provide outstanding service and support to their customers.
"We are pleased to announce this expansion of territory for Barrs Recreation," said Michael Phelan, president and CEO of BCI Burke Company. "This is a very exciting time for us at Burke as we celebrate 95 years of manufacturing high quality and innovative products, backed by the very best customer service. The team at Barrs Recreation has done an outstanding job of representing our products in the Carolinas and I am confident that our loyal customers in Virginia will appreciate their experience and professionalism," he continued.
"We truly value our long-standing partnership with BCI Burke. They manufacture outstanding playground and recreation products and are very supportive of our firm," said John Barrs, owner of Barrs Recreation. "We make a great team and we are very excited to help Burke create amazing play environments in Virginia," he continued.
Celebrating 95 years in the playground industry, BCI Burke's Reinventing PlayTM business focus showcases continual improvement and premium customer commitment. Since their inception in early 1920, Burke has been an avid champion of engaging kids and families in healthy, challenging and safe play. Visit http://www.bciburke.com or http://www.playgroundsofthecarolinas.com for more information.