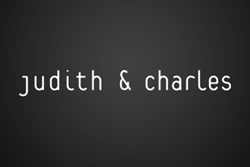 Our alliance with Hearst's Tower will position us to capture a significant share of online high-end women's apparel shoppers
Montreal, Canada; New York, NY (PRWEB) March 04, 2015
After an extensive review, Montreal-based women's fashion label Judith & Charles today announced the selection of the Tower Digital Agency, a Hearst Digital Agency, as its global digital advertising agency of record.
In concert with Judith & Charles' marketing team, Tower will be tasked with promoting the March opening of Judith & Charles' second location in Manhattan, the imminent relaunch of bilingual ecommerce site JudithandCharles.com, and ongoing branding across North America.
2014 US retail apparel e-commerce sales totaled $52 billion, according to eMarketer. "Our alliance with Hearst's Tower will position us to capture a significant share of online high-end women's apparel shoppers," noted Judith & Charles President Charles Le Pierrès, "in addition to stimulating foot traffic for our multiple Canadian and New York City locations."
Added Tower SVP Anthony Fasanella, "Judith & Charles is a welcome addition to our luxury retail clientele. Through our network of premium Hearst magazine titles and partner sites, we can programmatically engage affluent female shoppers on their behalf, via campaigns in French and English."
About Judith & Charles
With nearly 25 years in business, Judith & Charles continues to commit to delivering impeccable style and wearability to women who want clothes they can count on.
The Canadian fashion label provides sleek well-crafted clothing made from high performance materials that partner elan with comfort, grace with whimsy and poise with confidence. To create the collection a deliberate mix is precisely combined from the influences of well-structured menswear with feminine softness and strength.
The focus on smart design, exceptional performance and high quality is consistent in all the label's activities. Judith & Charles dedicates every effort to refining a brand that consistently exceeds the expectations and desires of the modern woman through their product and service. The founders also support a variety of causes for women worldwide. For more information about the brand visit http://www.judithandcharles.com
About Tower Digital Agency, a Hearst Digital Agency:
The Tower Digital Agency, a division of the Hearst Media Corporation, helps businesses harness the innovative and expansive assets of Hearst's partners, resources, technology and multichannel titles to identify, engage, grow and influence target audiences. The Agency brings together the company's strategic experts, enormous reach and scale, award-winning content and breakthrough creative thinking to craft customized, applicable marketing solutions, producing communication strategies that deliver measurable performance against campaign objectives.