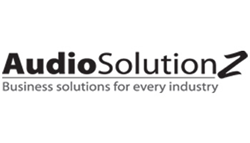 You need to know if your current document retention and privacy policy is affected by changes to laws and regulations. ~ Cathleen Hampton
Durham, NC (PRWEB) March 05, 2015
Retention and management of records goes beyond just deciding what to keep and for how long. Effective records retention requires more factors that need to be considered. An effective records retention and management system ensures business records are kept for as long as they are needed to meet operational needs, and to comply with legal requirements before being disposed of securely.
A retention system or policy should consider in what form records should be kept and whether it is appropriate to keep more than what the regulations require. It's also important to decide what all should be retained. There may be situations when documentation is required. Outside parties, from law enforcement agencies and auditors to those representing your employees may also require access to records and information. Anticipating the situations when information may be required is a tough task and requires that all possible litigation needs be anticipated. Apart from that, examiner expectations must be met. All this leads to complexity and difficulty in records retention as deciding what information may be required is difficult to anticipate, depending on who requires it.
Records Retention is essential for an efficient and effective records management system. Properly implementing and consistently applying a records management system is in the interests of the organization and its stakeholders. Effective and reliable records management must be part of an organization's compliance program. Compliance professionals must rely on information from a broad range of resources within an organization, and records management is essential for these resources.
In this audio conference at AudioSolutionz.com, expert Cathleen Hampton will discuss important tips for business records retention,; the finer points of an effective management policy; and how to make that policy work for the organization. She will share information on business records retention practices that strengthen the process and standardize a records management program. Cathleen will also discuss how to plan for worst case scenarios, how to develop records retention schedules, and identify important elements of the plan for security assessment. Furthermore, she will cover topics such as – what comes under personally identifiable information (PII) and how to deal with HIPAA and medical records.
AudioSolutionz – the country's leading business enhancing information provider, will conduct a training session titled "Document Retention - You Don't Have to be Overwhelmed with That Frustrating Paper Chase" on Thursday, March 12, 2015, where expert speaker Cathleen Hampton will be providing information on regulations regarding records retention such as the Gramm-Leach-Bliley Act and more. For more information, visit http://www.audiosolutionz.com/hr-compliance-employment/document-retention.html
About AudioSolutionz
The country's leading industry information, training and knowledge provider, AudioSolutionz, has been providing knowledge and training material to professionals on important, trending industry topics, for more than a decade. AudioSolutionz has a panel of experts from across various industries, and helps participants get information, training and advice directly from the speakers. Industry professionals can also get their queries answered in a Q&A session with the expert.. The company specializes in training webinars, conferences, DVDs and transcripts in more than 12 industries across the United States.