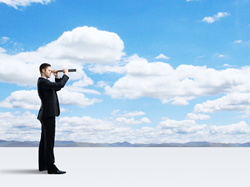 The basis for developing predictive analytics capabilities is a solid data foundation.
Hoboken, New Jersey (PRWEB) March 04, 2015
eMazzanti Technologies, a NYC area IT consultant and managed services provider (MSP), explains predictive analytics and its practical applications for business in a new article intended to help organizations take advantage of the technology.
"Business intelligence technologies are helping businesses of all sizes compete more effectively," said James Mazzanti, Senior Developer, eMazzanti Technologies. "The basis for developing predictive analytics capabilities is a solid data foundation."
Below are a few excerpts from the article "What is Predictive Analytics?" Read the full article here.
"In business, predictive analytics is used to look at past and current data to identify opportunities, analyze risks and understand customers. Marketers use predictive analytics to optimize campaigns and determine next steps. Credit scoring is perhaps the best-known predictive analytics application."
"The answers generated by predictive analytics affect all of us. Increasingly vital applications include clinical decision support in healthcare and fraud detection in banking, credit and insurance. Customer relationship management (CRM), government, law enforcement and manufacturing all benefit from predictive analytics."
"Professional consultants have the real-world experience to create a practical, successful data model. Off-the-shelf products can't integrate everything from all of your data sources so it's wise to choose a consultant you can trust with an excellent track record to guide the process."
eMazzanti Can Help
Big Data and increasingly powerful business intelligence tools like predictive analytics are transforming business processes. Expert assistance is available to guide development and implementation of the technology in your organization.
To learn more about how to apply predictive analytics and data warehouse technologies to make better decisions and grow your business contact us at info(at)emazzanti.net or call 1-866-EMAZZANTI.
Related resource information:
7 Professional Services Technology Trends for 2015
Jarchem Goes All-in with eMazzanti to build a Modern, Secure Chemical Business
About eMazzanti Technologies
eMazzanti's team of trained, certified IT experts rapidly deliver cloud and mobile solutions, multi-site implementations, 24×7 outsourced network management, remote monitoring and support to increase productivity, data security and revenue growth for clients ranging from professional services firms to high-end global retailers.
Serving more than 400 Hoboken, NJ, NYC area and international customers, eMazzanti is Microsoft's 2012 Partner of the Year and 2013 Northeast Region Partner of the Year, a 5X WatchGuard Partner of the Year and has made the Inc. 5000 list five years running. Contact: Carl Mazzanti 201-360-4400 or emazzanti.net Twitter: @emazzanti Facebook: Facebook.com/emazzantitechnologies.
Download the free article: How to Select an IT Provider here.