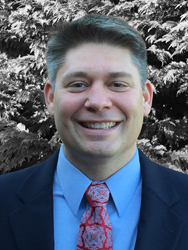 Altamonte Springs, FL (PRWEB) March 05, 2015
BioPlus Specialty Pharmacy (BioPlus) announces the hiring of Jamie Damm for the position of Vice President of Managed Care. In this role, Damm will build and support managed care relationships for one of the nation's leading specialty pharmacies.
Damm, who is based in Seattle, brings more than 15 years of specialty pharmacy and biotech experience to his new position with BioPlus. Previously Damm worked with Raptor Pharmaceuticals, Vertex Pharmaceuticals, and Pfizer. Prior to working in Healthcare Damm served as an Infantry Officer in the United States Marine Corps. He earned a Bachelor of Science from the University of California, Davis.
"Jamie's collaborative style and deep understanding of today's managed care market challenges make him ideal for his new role at BioPlus," shares Russell Gay, Chief Strategic Officer at BioPlus. Damm will be sharing with key healthcare players how BioPlus' RxSteward cost-saving intervention program can rein in costs for payers, patients, and the health care system while maintaining excellent patient outcomes. "In addition, Jamie brings to the table the skills and background to forge strategic industry relationships that will be mutually beneficial for us, as well as for pharmacy benefit management (PBM) groups and health plans in the U.S."
About BioPlus Specialty Pharmacy
BioPlus Specialty Pharmacy is the first specialty pharmacy to introduce a two hour turnaround from referral to patient acceptance. BioPlus... Where healing begins in 2 hours. Our company celebrates 25 years of excellence in specialty pharmacy, working closely with payers and the pharmaceutical industry, as well as with prescribers to get prompt treatment for patients, and directly supporting our patients nationwide to achieve optimal health outcomes. Our proprietary web tool Tap App, connects prescribers to the pharmacy by bringing the pharmacy chart into the doctor's office with real-time specialty pharmacy information and treatment monitoring.
BioPlus provides a complete range of specialty services, including for hepatitis C, cancer, bleeding disorders, and other complex, chronic conditions. BioPlus, a privately-held, pharmacist-owned company based in Altamonte Springs, Florida, is accredited by URAC, VIPPS, and the Accreditation Commission for Health Care (ACHC).