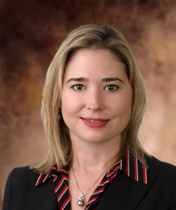 Clearwater, FL (PRWEB) March 06, 2015
Personal injury attorney Jennifer Burns, of Tampa Bay's leading injury law firm of Carlson Meissner Hart & Hayslett P.A., cautions Tampa Bay sports enthusiasts that failure to wear protective gear while skateboarding can lead to serious injury, broken bones, traumatic brain injuries and even death.
The February 1, 2015 death of St. Petersburg, Florida teen Austin Demauro, resulting from a dangerous skateboarding game known as "skitching", is a stark reminder that skateboarding is a hazardous sport that can yield deadly results if not approached cautiously. On February 2, 2015, the Tampa Bay Times reported that Demauro was not wearing a helmet when he latched onto the back of a friend's moving car while riding his skateboard. After losing control of the skateboard, Demauro fell and hit his head on the pavement, dying from his injuries. http://www.tampabay.com/news/publicsafety/accidents/st-petersburg-teen-dead-in-skateboarding-crash/2216030
According the National Safety Counsel, more than 78,000 people sought care in emergency rooms in 2011 alone, as a result of skateboarding injuries. More than half of the injured skateboarders were under the age of 15. http://www.nsc.org/learn/safety-knowledge/Pages/news-and-resources-skateboarding-safety.aspx Skateboardsafety.org indicates that skateboarding injuries often occur when the skateboarder loses balance, and usually involve the wrist, ankle or face. http://skateboardsafety.org
Safe Kids Worldwide, a global organization dedicated to preventing injuries in children, recommends several measures skateboarders should take to protect themselves against injury and death, including wearing a helmet, wrist guards, knee pads, elbow pads and a mouth guard; riding on smooth, dry surfaces located in a well-lit area away from traffic; checking skateboards for problems before each use; and crouching down when losing balance to minimize the impact of a fall. http://www.safekids.org/safetytips/field_risks/skating-and-skateboarding?gclid=COTul8qE_cMCFe7m7AodmFMAjQ
Attorney Jennifer Burns reminds sports enthusiasts that, "Skateboarding can be a fun way to burn calories while increasing balance and coordination. While the sport is not without risk, injuries can be avoided or minimized by following the advice of leading safety organizations, especially the recommendation to wear a helmet 100% of the time."
Attorney Jennifer Burns helps skateboarders, bikers and other sports enthusiasts who are injured as a result of another person's negligence to evaluate the merits of their case and develop an effective strategy for pursuing compensation under Florida's personal injury laws.
This information is provided for educational purposes only and does not constitute legal advice.
About Carlson, Meissner, Hart & Hayslett , P.A.
The law firm of Carlson, Meissner, Hart & Hayslett P.A. was founded in 1971 by attorneys Ed Carlson and Paul Meissner. For more than four decades, they have been committed to protecting the injured and defending the accused. With a focus on personal injury, they help victims of auto accidents, slip and falls and wrongful death accidents. The firm is well-known for their innovative criminal defense and DUI defense work, defending both local and high-profile clients. Attorney and Partner Kevin Hayslett is widely recognized as The Attorney to the Stars, providing strong legal representation for notable celebrities and dignitaries throughout Florida. The firm also handles social security disability, workers compensation, divorce, family law and immigration cases.
Carlson, Meissner, Hart & Hayslett P.A. have five convenient Tampa Bay Area locations, including Tampa, Spring Hill, Bradenton and Clearwater. Free consultations are offered and attorneys are available 24/7 for emergencies. For more information about the firm or Attorney Kevin Hayslett, visit them online at http://www.CarlsonMeissner.com, or call 877-728-9653 to schedule a free consultation.
Fighting for the injured, defending the accused