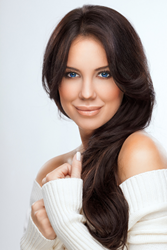 (PRWEB) March 05, 2015
Latisse.MD, an Allergan Black Diamond partner and the number one online reseller of FDA approved Latisse since 2009, is paying it forward. Thanks to their "customers first" mantra, Latisse.MD is able to turn their manufacturer's rebate from Brilliant Distinctions into savings—$80 to be exact—for the entire month of March. For the unbeatable and guaranteed lowest online price of $99, long lashes can be yours.
Most women would agree that they are unsatisfied with the length and fullness of their eyelashes. In fact, findings from a CoverGirl survey revealed 50 percent of women claimed that they would choose mascara as their number one go to makeup product. Additionally, researchers from Procter & Gamble report that 40% of mascara users are volume seekers. It is quite clear that the demand for long, full eyelashes is rampant.
A study from Mint found that the average woman spends approximately $3,770 on mascara alone in their lifetime. Imagine if there was a product that not only no longer necessitated the need for mascara, but it increased your lash length by 25%, thickness and fullness by 106%, and darkness by 18%. Good news! Latisse meets all of these desires with results showing in just weeks.
Say goodbye to your goopy mascara and high maintenance lash extensions, and hello to the new and beautiful you. Take advantage of these month-long savings and join the millions of women using Latisse and loving the results.