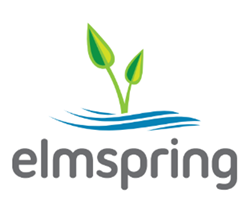 As either a buyer's or seller's agent, CondoGrade will be an invaluable tool
Chicago,IL (PRWEB) March 05, 2015
CondoGrade is one of five tech startups participating in Session 2.0 of the elmspring accelerator, fast becoming the Midwest's premier destination for launching tech companies in real estate and related spaces.
When buying a condominium, homeowners often get swept away by the views, the neighborhood, even the granite counter tops, without making a careful assessment of the health of their soon-to-be condo association. And for some unfortunate buyers, that beautiful new condo soon feels like a money pit when building improvements need to be made for which the association is not financially prepared without levying a dreaded special assessment.
CondoGrade CEO Lauren Peddinghaus recognized the need for an objective and independent standard of financial health for condo associations— one that could help current owners, new owners and other stakeholders. "Most associations have no idea if they are being responsible financially in regards to the management of their association," says Peddinghaus. "CondoGrade started as a way to help give current owners a clear picture, and then provide tools and analysis to improve their fiscal health. But we soon realized that this information would be very important to a number of other parties— not just prospective owners, but lenders, brokers and agents as well."
Elmspring CEO Thomas Bretz, also the CEO of Century 21 Affiliated's Chicago office, saw a clear need being addressed by CondoGrade. "As either a buyer's or seller's agent, CondoGrade will be an invaluable tool," says Bretz. "I want to be able to offer a clear, objective assessment of what the new buyer is getting into. If I'm representing the seller in a healthy association, it gives me a big edge, and if I'm representing the buyer, I can instantly find red flags while locating properties. CondoGrade is something the real estate industry desperately needs."
Peddinghaus plans to offer not only a CondoGrade, but tools, research and analysis specif-ic to the condo market in order to make condo ownership more efficient and transparent.
Bretz and the elmspring team are gearing up for an intensive three-month session, where CondoGrade and the other participants will receive the seed funding, mentorship, working space at Chicago's 1871, and resources they need to prepare their product for a pitch to venture capitalists. CondoGrade will be joined by Camp Native, which will bring campground rental into the digital age; PeerRealty, a crowd funding platform for middle market real estate investors; HerbFront, a real estate search tool for legal cannabis businesses; and Megalytics, a data analysis service for real estate investment.
For more information about the elmspring accelerator, contact: in-fo(at)elmspringchicago.com