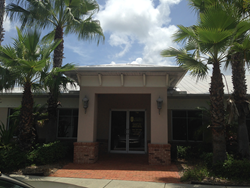 Bradenton, FL (PRWEB) March 10, 2015
Carlson, Meissner, Hart and Hayslett, P.A., a prominent social security and workers' compensation firm, with more than four decades of experience obtaining justice for Florida residents, has debuted a dynamic new website for their Bradenton office,
http://www.CarlsonMeissnerBradenton.com.
The site contains a wealth of useful resources and information for Manatee and Sarasota County residents seeking legal representation in workers' compensation, social security disability DUI, criminal defense and motor vehicle accident cases.
Social Security attorney Terri F. Cromley, Managing Attorney of the Bradenton office, said, "The new website gives current and prospective clients enough information to gain a general understanding of their legal rights, but also to realize that there are many issues that only an experienced attorney can successfully handle, especially when it comes to obtaining Social Security income and benefits, maximizing damages in personal injury cases and minimizing penalties in criminal cases."
The content-heavy website includes a comprehensive description of the firm's main practice areas as well as these additional features:

Tips on what to look for when selecting an attorney
A blog tracking issues of interest to anyone facing Social Security or workers' compensation denials, personal injury victims and criminal defendants
Comprehensive profiles of the Bradenton office attorneys, Terri F. Cromley and Jason M. Reid
An opportunity to schedule a free consultation online
Links to the firm's robust Facebook and Twitter pages
The new website was designed and developed by GlobalEdge Media, one of Tampa Bay's leading internet marketing and website development companies.
Carlson, Meissner, Hart and Hayslett, P.A. encourages Bradenton, Sarasota and Venice area residents seeking information and representation in their automobile accident, motorcycle accident, workers' compensation, DUI, criminal defense or social security income and disability cases to visit their new website today at http://www.CarlsonMeissnerBradenton.com.
About Carlson, Meissner, Hart & Hayslett , P.A.
The law firm of Carlson, Meissner, Hart & Hayslett P.A. was founded in 1971 by attorneys Ed Carlson and Paul Meissner. For more than four decades, they have been committed to protecting the injured and defending the accused. With a focus on personal injury, they help victims of auto accidents, slip and falls and wrongful death accidents. The firm is well-known for their innovative criminal defense and DUI defense work, defending both local and high-profile clients. Attorney and Partner Kevin Hayslett is widely recognized as The Attorney to the Stars, providing strong legal representation for notable celebrities and dignitaries throughout Florida. The firm also handles social security disability, workers compensation, divorce, family law and immigration cases.
Carlson, Meissner, Hart & Hayslett P.A. have five convenient Tampa Bay Area locations, including Tampa, Spring Hill, Bradenton and Clearwater. Free consultations are offered and attorneys are available 24/7 for emergencies. For more information about the firm or Attorney Kevin Hayslett, visit them online at http://www.CarlsonMeissner.com, or call 877-728-9653 to schedule a free consultation.
Fighting for the injured, defending the accused