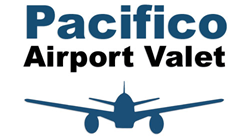 "We use Pacifico for all of our trips. Love having the car brought to us ready to go" Sandra M. of Pottsville, PA
Philadelphia, PA (PRWEB) March 06, 2015
Pacifico Airport Valet is pleased to announce their 2015 St. Patrick's Day Special. If a customer departs Philadelphia International Airport on March 17, 2015 Pacifico will slash their base rate of $7.50 per day to $6.00 per day for the entire length of the trip. Customers can make reservations at Pacifico's website, pacificovalet.com.
Pacifico Airport Valet is also pleased to announce they have enrolled in the About Airport Parking directory and reservation network. This relationship will give Pacifico expanded exposure to travelers who use Philadelphia International airport (PHL). AboutAirportParking.com Philadelphia air travelers who are looking for discounted valet or long-term parking can make reservations with Pacifico Airport Valet.
Pacifico auto dealerships have been in business in Philadelphia for over 75 years. More than 40 years ago Pacifico originated the Airport Valet Parking concept in Philadelphia. They offer a personalized airport parking service. Pacifico's drivers transport customers to and from their airport terminals in the comfort and privacy of their own vehicle. They are open 24/7, 365 days a year and have a safe and secured parking area. It is patrolled 24/7 by security personnel and reinforced with a state of the art surveillance camera system.
Pacifico is also certified Ford, Hyundai and Mazda dealers with full service shops. They perform service on all types and makes of vehicles. They can handle repairs, oil changes and even State Inspection while a customer is away. Pacifico can even detail a customer's car. Pacifico Airport Valet Parking is located at 6715 Essington Avenue in the Philadelphia Auto Mall. They can be reached at 215.492.0990 or on their interactive website; pacificovalet.com.
AboutAirportParking.com is the leading independent airport parking directory and reservation network on the internet. They enable travelers to comparison shop airport parking lots and find & reserve spaces for almost always less than the drive-up price. They make it possible to use tools people are accustomed to using when shopping online for other products. This includes; price comparisons, objective genuine user reviews, and maps.
For more information on Pacifico Airport Valet call 215.492.0990 or visit their website at pacificovalet.com.