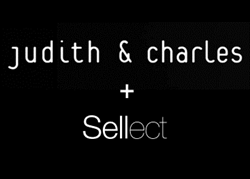 We're thrilled to be working with the amazing people of Judith & Charles…they're in great company on our top-tier clothing and accessory client roster.
New York, NY (PRWEB) March 09, 2015
Montreal-based contemporary women's label Judith & Charles today announced the relaunch of JudithandCharles.com, in partnership with Sellect, a premier marketing and tech service provider headquartered in New York City. The new site was unveiled before the March opening of its second shop in Manhattan, at 200 Vesey Street (Brookfield Place).
Sellect, whose clients include fashion and luxury heavy-hitters like Phillip Lim and Larsson & Jennings, evolved Judith & Charles' web presence into a sleekly designed, easily navigated showcase of merchandise, delivering industry-lauded user experience with a simple, swift and secure checkout interface. The content is available in both English and French.
eMarketer reported US retail apparel e-commerce sales totaled $52 billion in 2014, expected to reach $86 billion by 2018. Sellect facilitates such transactions for businesses of all types and sizes with a scalable platform infused with seemless reporting, updating and online/offline fulfillment system liaising features.
"Choosing Sellect as a technology vendor was an easy decision," noted Judith & Charles' President Charles Le Pierrès. "Their 24/7 collaborative approach, coupled with a deep immersion in the luxury retail space, resulted in the creation of an inspiring and functional website that reflects the exceptionality of our merchandise."
Sellect's CEO Tony King added, "We're thrilled to be working with the amazing people of Judith & Charles…they're in great company on our top-tier clothing and accessory client roster."
About Judith & Charles:
With nearly 25 years in business, Judith & Charles continues to commit to delivering impeccable style and wearability to women who want clothes they could count on.
The Canadian fashion label provides sleek well-crafted clothing made from high performance materials that partner elan with comfort, grace with whimsy and poise with confidence. To create the collection a deliberate mix is precisely combined from the influences of well-structured menswear with feminine softness and strength
The focus on smart design, exceptional performance and high quality is consistent in all the label's activities. Judith & Charles dedicates every effort to refining a brand that consistently exceeds the expectations and desires of the modern woman through their product and service. The founders also support a variety of causes for women worldwide. For more information about the brand visit http://www.judithandcharles.com
About Sellect:
Tony King, founder of Sellect, has over 15 years of experience in the fashion e-commerce space, having initially focused on developing in-house solutions for the Gucci Group. In 2011, Tony addressed the digital needs of the fashion industry with a best-in-class platform. The result is Sellect, a system designed and built from the ground up to meet the precise standards of cutting-edge technology and the online fashion and lifestyle experience.
Tony is also the founder and creative director of brand marketing consultancy King & Partners, backed by a solid and experienced investment team. Learn more at Sellect.com