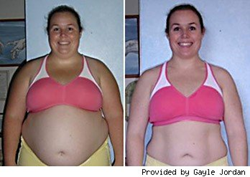 Consumers are urged to ask the important questions prior to purchasing online diet pills that may be worthless and dangerous.
Wilmington, DE (PRWEB) March 05, 2015
The recent influx of online diet pills and false weight loss promises is alarming, with more and more internet ads offering "prescription" online diet pills and products without an actual prescription, making it easy for more people to fall prey to gimmicks and scams that simply take their money and endanger their health. The company urges consumers to ask themselves these simple questions before purchasing prescription online diet pills:
1. Where are the products manufactured and are they manufactured under FDA approved guidelines? Diet Doc ensures the safety and satisfaction of their clients by offering prescription diet products that are manufactured in fully licensed, FDA approved, U.S. based pharmacies that are obtainable by prescription only after a satisfactory online or telephone consultation with a specially trained Diet Doc physician.
2. What are the ingredients and how will they interact with any health conditions or medications? All Diet Doc products are accompanied by a Certificate of Analysis, performed by a third party laboratory, detailing the quality and quantity of all active ingredients.
3. Are the drugs advertised as homeopathic? To understand homeopathic drugs, one must first understand the meaning of the word "homeopathic". Homeopathic drugs are diluted with other ingredients, many times ingredients that are undisclosed and may cause health compromise to the dieter. Most times, homeopathic drugs have been diluted to the point that none of the actual intended ingredient is identifiable in the product.
4. If products that otherwise always require a valid doctor prescription, are, in fact, safe and effective for weight loss, why then can they now be purchased online without a prescription? Have these drugs been obtained illegally or simply falsely advertised as prescription? Consumers should be aware that purchasing prescription drugs without a valid doctor prescription is, not only dangerous, but illegal.
Diet Doc hopes that consumers who ask themselves these simple questions before purchasing online diet pills will realize that they are buying worthless and potentially dangerous products.
And, while Diet Doc would like nothing more than to offer their patients diet products that promise overnight weight loss miracles without any work on the dieter's behalf, this simply does not exist. They do, however, offer diet plans that have helped thousands lose embarrassing and dangerous fat, with the majority losing 20 pounds or more per month.
The company has earned a reputation of trust and reliability throughout the country and works diligently to improve their already successful weight loss programs. By working closely with each patient to tailor meal and snack plans that are specific to their personal needs and goals, combined with their scientifically formulated prescription diet products that target, attack and flush excess fat from the system without hunger, cravings or fatigue, more and more people throughout the country are turning to Diet Doc for their weight loss needs. Their advanced diet plans are by far the company's most effective to date, offering their patients a safe and natural solution to produce fast weight loss initially, along with guidance and education to ensure long term weight loss success.
Diet Doc's diet plans offer patients nationwide a safe, effective and affordable method of rapidly losing dangerous and embarrassing excess fat. The company's utilization of the most modern technology enables patients in any part of the country to consult with their doctor and nutritionist, schedule weekly checkup calls and reorder prescription products without leaving the comfort of their home, making location a non-factor and allowing clients in any part of the country the very real possibility of improved health and a sexier, slimmer body through safe, effective and long term weight loss.
About the Company:
Diet Doc Weight Loss is the nation's leader in medical, weight loss offering a full line of prescription medication, doctor, nurse and nutritional coaching support. For over a decade, Diet Doc has produced a sophisticated, doctor designed weight loss program that addresses each individual specific health need to promote fast, safe and long term weight loss.
Diet Doc Contact Information:
Providing care across the USA
Headquarters:
San Diego, CA
(888) 934-4451
Info(at)DietDoc(dot)info
http://www.dietdoc.com
Twitter: https://twitter.com/DietDocMedical
Facebook: DietDocMedicalWeightLoss
Linkedin: https://www.linkedin.com/company/diet-doc-weight-loss?trk=biz-brand-tree-co-logo