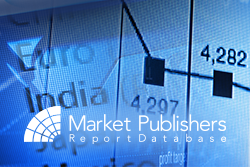 London, UK (PRWEB) March 13, 2015
Market Publishers Ltd and Sadia Saeed have rececently signed a partnership agreement for quality market research promotion on Internet. MarketPublishers is now authorised to distribute and sell the research reports prepared by Sadia Saeed.
Natalie Aster, Assistant Manager at Partners Department, commented on the recent agreement as follows: "We are thrilled to introduce Sadia Saeed as our new partner. She is a successful academic writer who has 3 years of experience in creating essays, articles, company reports, web-content, reflective essays, case studies, customised research papers, etc. Her team of dedicated writers are always ready to provide excellent solutions to a host of clients worldwide. We look forward to seeing this partnership bear fruitful results and lead to both parties' prosperity."
In-demand research reports by Sadia Saeed:
Financial Reporting and Analysis of Kout Foods Group, Kuwait. The report covers the performance of Kout Food Group (KFG) as well as provides an overview of the firm's structure, historical background, subsidiaries, M&A activity, key shareholders, uncertainties and risks. It also contains a SWOT analysis. It provides detailed horizontal and vertical analyses of the company, covering information on activity and liquidity ratios, profitability ratios, management effectiveness, solvency, etc.
Portfolio management for three Kuwaiti companies stocks (Boubyan Bank, Tamdeen Investment Co & Ajial Real Estate Co). The research report provides an extensive analysis of the three Kuwaiti companies for a period of over 12 weeks. It contains extensive economic and industrial overviews and also gives a detailed analysis of the organisational structure. The study presents an evaluation of the company's performance, comparing it against businesses in the same sector, contains important metrics and other important information.
Financial Reporting and Analysis of Alargan Real Estate, Kuwait. The report provides a detailed guide to a Kuwait-based real estate development firm, Al-Argan International Real Estate. The study examines historical development of the company, reviews the major activities and analyses the key development trends. It also provides a financial ratio analysis, uncovers data on activity ratios, profitability ratios, management effectiveness, and also discusses other important issues. Strategic recommendations are available as well.
Capital Budgeting for Al Yasra Foods Company, Kuwait. The research publication contains a comprehensive analysis of the 2 investment projects for Al Yasra Food Company – the biggest provider of value-added food solutions in the temperature control segment across Kuwait and Iraq. The report presents an analysis of the anticipated project cash flows, evaluates the risks inherent in expected cash flows to determine pertinent rate of return (ROR), as well as gives an unbiased assessment of the project by way of calculating the internal rate of return (IRR), the net present worth (NPW) and the payback period.
More information on the publisher and her research reports can be found at Sadia Saeed page.