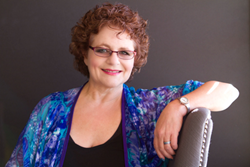 Sensory issues are receiving more widespread attention and this conference enables us to talk about a disorder that is often misdiagnosed.
Denver, Colorado (PRWEB) March 05, 2015
Dr. Lucy Jane Miller is a featured speaker at the ABILITIESme exhibition and conference to be held March 24-26 in Abu Dhabi. The theme of the conference is INCLUSION with the goal of providing a platform for those actively involved in the disability community who are working to remove barriers that allow the people with disabilities to be active participants.
Dr. Miller will speak about the STAR Treatment Model and Sensory Processing Disorder. Sensory Processing Disorder is a neurological disorder that disrupts the way an individual processes and responds to sensations. STAR (Sensory Therapies And Research) Center is the premier treatment center for children with sensory challenges. Individuals with SPD may over- or under-respond to one or more sensations (e.g., a loud sound, or light touch), crave sensations or may have problems with motor skills and coordination. The STAR Center is the leader for using a short-term intensive therapy model called the STAR Treatment Model developed by Dr. Miller. The STAR Center's team of occupational therapists, psychologists, and early childhood specialists provides intensive, customized treatment for each client.
Dr. Miller founded the STAR Center in Denver, and currently serves as clinical director. She also founded the SPD Foundation, currently serving as its research director and is widely known for fostering collaborative research projects. She has been featured on NBC's Today Show, CBS's Early Morning Show, and ABC's 20/20, as well as in The New York Times and TIME magazine. She is the author of more than 60 articles and/or chapters in scientific and professional journals, magazines, and textbooks and is a frequent presenter and speaker at conferences and workshops worldwide.
ABILITIESme exhibition and conference introduces the Middle East community to the latest development in mobility solutions, independent living solutions, assistive technology and rehabilitation solutions. This allows the community to test and try the latest technology and solutions available for People With Disabilities and elderly around the world. ABILITIESme conference 2015 will bring international and local speakers to Abu Dhabi to discuss government initiatives, new policies, social inclusion and the latest information on trends in accessibility, adaption, rehabilitation and assistive technology for the Special Needs Community.
"One in every twenty children has sensory issues that impede their daily functioning, socialization and learning," said Dr. Lucy Jane Miller. "Sensory issues are receiving more widespread attention and this conference enables us to talk about a disorder that is often misdiagnosed. We are excited to have this opportunity. "
Miller will also have a number of smaller, more informal presentations to community leaders and planners, health care workers and parents both in Abu Dhabi and Dubai. The STAR Center uses its state-of-the-art sensory playground, designed and manufactured by Landscape Structures Inc., as a therapy tool to treat children with SPD. Landscape Structures Inc. is a sponsor of the conference.
About STAR Center
STAR Center, a Colorado 501(c)(3), is the premier treatment center for children and families living with Sensory Processing Disorder, feeding disorders, and other sensory conditions associated with ADHD, autism, and other developmental disorders. STAR Center offers intensive ³burst² treatment that research shows is effective in treating sensory issues. Parents are involved throughout the process so families can learn to create sensory lifestyles and continue to see progress after the formal treatment program ends. Dr. Lucy Jane Miller, founder of STAR Center and Sensory Processing Disorder Foundation, is widely recognized as the leader in Sensory Processing Disorder (SPD) research worldwide. The STAR Center focuses on improving developmental abilities, self-esteem, social interaction and self-regulation of children through engagement and sensory-based occupational therapy.