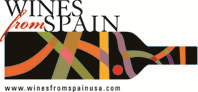 New York, NY (PRWEB) March 05, 2015
Wines from Spain, the trade association responsible for the promotion of Spanish wines around the world, is proud to announce the launch of a new integrated public relations and marketing campaign in the United States. In partnership with Colangelo & Partners Public Relations, the campaign will focus on educating and promoting the diversity of Spanish wines to trade, press, and consumer audiences through media and trade relations, event marketing and dynamic digital media content.
"This promotion comes at a time of real appreciation for Spanish food, as well growing interest in indigenous Spanish varietals, and experimentation with new styles," explained Angel Martín Acebes, Senior Trade Commissioner of Spain. Katrin Naelapaa, Director of Wines from Spain continued, "Through our educational programs and planned participation in wine events around the country, we hope to help continue the incredible growth in value of the Spanish wine category, particularly with consumers that are interested in discovering new wines, new grapes and new regions. We want wine lovers across the United States to know that our wines are incredibly diverse and unique, and with this program, we hope to highlight the breadth and depth of what Spain can offer."
Throughout the year, Wines from Spain and Colangelo & Partners Public Relations will work nationally to inform trade, press, and consumers about Spanish wines through initiatives such as educational masterclasses, accredited learning modules, educational video content, bimonthly newsletters, restaurants and retail promotions, and a social media sweepstakes.
In addition to consumers, press and wine trade audiences, Wines from Spain will be working closely with culinary trade – including chefs, restaurant managers, servers, and culinary students – through food and beverage training programs and educational seminars, in an effort to showcase the food friendly nature of Spanish wines.
Sales of Spanish wine in the USA have grown steadily over the past five years, as the US wine drinking population has come to realize the incredible price-quality ratio of the Spanish wine category. Last year, the value of Spanish wine imports to the US grew by 3%, a positive trend that is expected to accelerate with the launch of this national campaign.
About Wines from Spain
ICEX Spain Trade and Investment is the authorized governmental platform for the promotion of Spanish exports and Spanish companies' international growth. Vinos de España - or Wines from Spain - is ICEX's brand for a wide range of promotional activities designed to inform trade and consumers abroad about quality Spanish wines. Wines from Spain has been promoting Spanish wines in walk-around tastings to press, trade and consumers in New York and the United States for nearly 30 years. Each year, Wines from Spain hosts "Spain's Great Match"- an opportunity to sample and learn about a variety of the world's most sought-after Spanish wines paired with tapas from the top rated area Spanish restaurants.