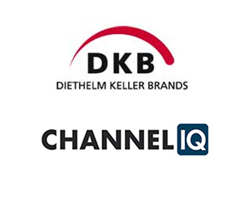 Channel IQ has been the perfect partner for DKB in enabling a 360 review of our policy, processes and practices.
Chicago, IL (PRWEB) March 05, 2015
Top houseware manufacturer DKB Household USA has chosen Channel IQ, the world's leading provider of online retail business intelligence, brand protection, where to buy, and channel management software applications, to work in an advisory capacity to redesign DKB's MAP and authorized retailer policies. Channel IQ's advisory offering involved a thorough review and revision of DKB's existing policies in order to realign them with the company's commitment to protecting their brands and authorized sellers. With Channel IQ's expert guidance, DKB's policies are set to provide them and their sellers unparalleled value.
Channel IQ's extensive experience working in the housewares industry gives them the knowledge base required to make DKB's policies some of the best in the industry. DKB recognizes that their high-quality dealers invest time and resources to deliver an extraordinary customer experience. To support their resellers' efforts, DKB wishes to establish policies that allow resellers to earn the profits necessary to maintain the high level of customer excellence people have come to expect. As a result, with Channel IQ's advice, DKB has revitalized their MAP and Authorized Reseller policies, bringing their official protocol in line with their channel management philosophy.
"Channel IQ has been the perfect partner for DKB in enabling a 360 review of our policy, processes and practices," said Will Symonds, President of DKB Household USA. " In partnership with Channel IQ, DKB has developed a best in class approach to MAP pricing and management of online resellers which is supported at all levels of our business. The processes we have developed with Channel IQ will help us to build revenues whilst protecting our brands in the marketplace."
"DKB is serious about cleaning up our online channel and supporting the success of our customers," said Alex Brandstetter, Digital Marketing Manager of DKB Household USA and driving force behind the initiative. "With help from Channel IQ, DKB will continue to thrive with our online resellers under the foundation of our new MAP Policy and Authorized Reseller Policy."
"DKB is committed to the health and security of their online channels, and Channel IQ was eager to help them make that commitment a reality with our advisory offering," said Channel IQ CEO Andy Walker. "Strong MAP and authorized retailer policies are key to a healthy online retail presence, and DKB now has the best policies in the business."
About DKB
Diethelm Keller Brands – the company name reflects both the vision and mission of the owners. Solid values and a clear philosophy allow us to achieve ongoing success and long-term growth. We are committed to sound thinking, not empty words – essentials that our customers, trading partners and employees can rely on. DKB reinforces its trademark by continuously and specifically expanding its portfolio, by investing in brand development and innovation, and by expanding market positions. DKB brands are market leaders in the manufacture and distribution of household and kitchen products. DKB operates through eight subsidiaries across nine countries directly and its products are distributed in more than 60 countries. For more information, visit: http://dkbrands.com/
About Channel IQ
Channel IQ offers the leading suite of online retail intelligence solutions to manufacturers and retailers; providing real-time, online promotion and pricing information that empowers major manufacturers and retailers to quickly and profitably handle channel issues and competitive situations. Only Channel IQ combines integrated reporting, interactive applications, and managed services to enable manufacturers and retailers to automatically act on real-time data. Channel IQ solutions are the result of cutting edge technology combined with decades of industry experience in channel management, distribution, online retail and manufacturing. For more information, visit http://www.channeliq.com.