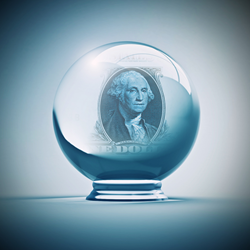 With hundreds of practical applications for predictive analytics, there are many ways that a business might profit from the technology.
Hoboken, New Jersey (PRWEB) March 05, 2015
eMazzanti Technologies, a NYC area IT consultant and managed services provider (MSP), identifies business uses for predictive analytics and how to develop related data warehouse capabilities in a new article intended to help organizations profit from the technology.
"Predictive analytics depends on accurate data to support faster, more accurate business decisions," said James Mazzanti, Senior Developer, eMazzanti Technologies. "eMazzanti's development team has decades of experience creating effective data warehouse and business intelligence solutions that enhance business performance."
Below are a few excerpts from the article "Using Predictive Analytics to Enhance the Future of your Business." Read the full article here.
"With hundreds of practical applications for predictive analytics, there are many ways that a business might profit from the technology. Here's a partial list of the current predictive analytics applications in business:

Revenue Optimization – Analyze sales data and trends to adjust product mix and pricing. Match promotions to specific customers to close sales.
Alliance Valuation and Business Modelling – Evaluate the financial implications of strategic partnerships and business opportunities.
ERP Forecasting – More precise demand projections for improved stocking and resupply.
Retail Customer Behavior - Use data from POS systems, loyalty cards, social media, online shopping and mobile devices to forecast purchasing decisions, traffic and response to promotions."
"Although DIY data warehouse software is available, off-the-shelf products can't integrate everything from all of your data sources," the article continues. "You might consider professional consultants with real-world experience to build a data warehouse and design successful business intelligence applications. Choose a consultant you can trust with an excellent track record to guide the process."
eMazzanti Can Help
With business intelligence and data warehouse expertise, eMazzanti helps companies answer the "why" questions and zero in on what comes next to generate real business growth.
Their experienced development team apply proven methodologies to help business leaders get the answers they need from their data to make real-time consequential business decisions, even automating some decisions and business processes.
To learn more about how to apply business intelligence and data warehouse technologies to make better decisions and grow the business, contact us at info(at)emazzanti(dot)net or call 1-866-EMAZZANTI.
Related resource information:
7 Professional Services Technology Trends for 2015
About eMazzanti Technologies
eMazzanti's team of trained, certified IT experts rapidly deliver cloud and mobile solutions, multi-site implementations, 24×7 outsourced network management, remote monitoring and support to increase productivity, data security and revenue growth for clients ranging from professional services firms to high-end global retailers.
Serving more than 400 Hoboken, NJ, NYC area and international customers, eMazzanti is Microsoft's 2012 Partner of the Year and 2013 Northeast Region Partner of the Year, a 5X WatchGuard Partner of the Year and has made the Inc. 5000 list five years running. Contact: Carl Mazzanti 201-360-4400 or emazzanti.net Twitter: @emazzanti Facebook: Facebook.com/emazzantitechnologies.
Download the free article: How to Select an IT Provider here.